7+ Bohemian Room Décor Ideas to Freshen Up Your Farmhouse-style Home
Affiliate Disclosure: As an Amazon Associate we earn from qualifying purchases. Hence, if you click through and make a purchase, we will get a commission at no extra cost to you. For more info, read our full disclosure.
When it comes to home decor, the fusion of bohemian and farmhouse styles can create a unique and inviting atmosphere. In this blog, we'll explore seven delightful bohemian room decor ideas that will breathe fresh life into your farmhouse-style home.
From vibrant textiles to eclectic accessories, you'll discover how to infuse the warmth and charm of boho decor into your rustic haven.
Industrial Aesthetic with High Ceilings and Wood Flooring
In this living room, the combination of a brick background wall and high ceilings creates an almost industrial ambiance. The furniture takes on a classic appearance with a roll-arm sofa adorned with studded and tufted details, accompanied by a farmhouse-style coffee table. The decor is accentuated by brown and white throw pillows that complement the wood flooring and ceiling.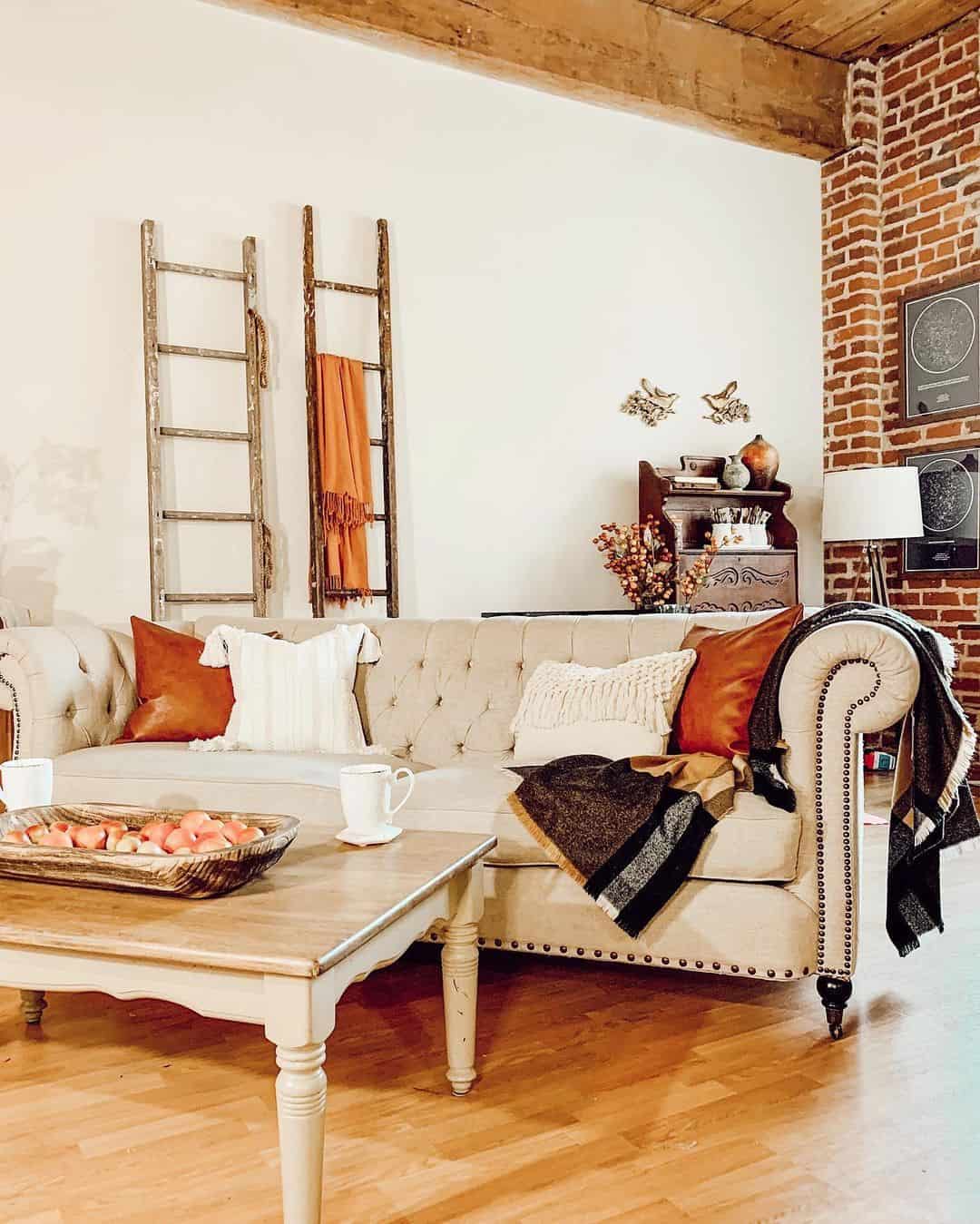 Credit: worcester.run
Shop the Look
Bohemian Nursery Elegance for Girls
For a girl's nursery, delicate boho decor sets the stage. Macrame wall decor softens the rustic look of a vintage dresser, and the room is furnished with a comfortable armchair and a small circular ottoman, creating a cozy space for relaxation.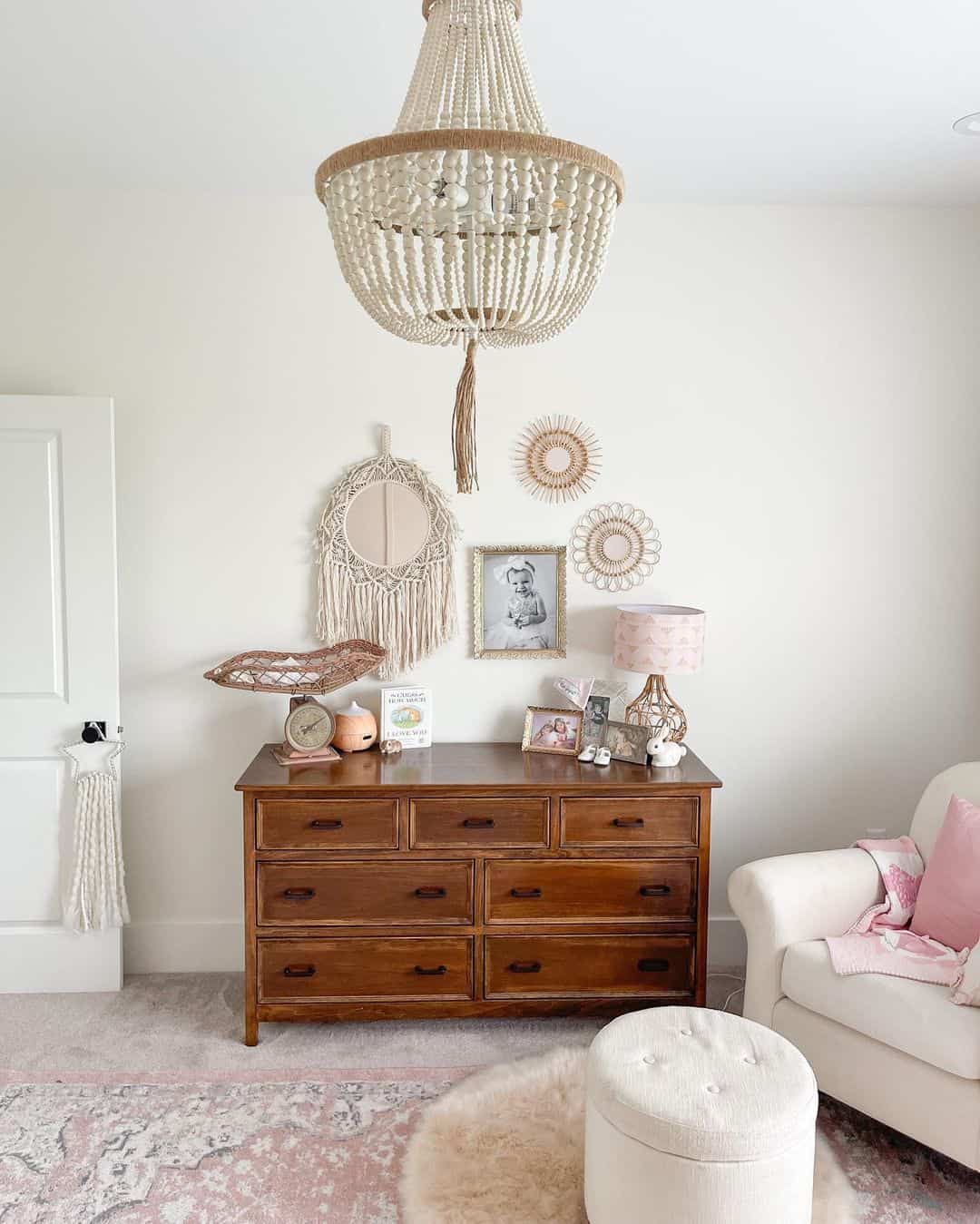 Credit: sunsetssistersandsweettea
Shop the Look
Eclectic Styling in the Living Room
Enter an elegant living space, where a slatted entertainment console takes center stage, exhibiting a diverse collection of eclectic and vintage decor. The art of embellishing this room involves the inclusion of unique elements, such as a chandelier adorned with substantial beads, draping its shade. To infuse vitality into the room's naturally dark palette, an array of houseplants has been thoughtfully positioned throughout.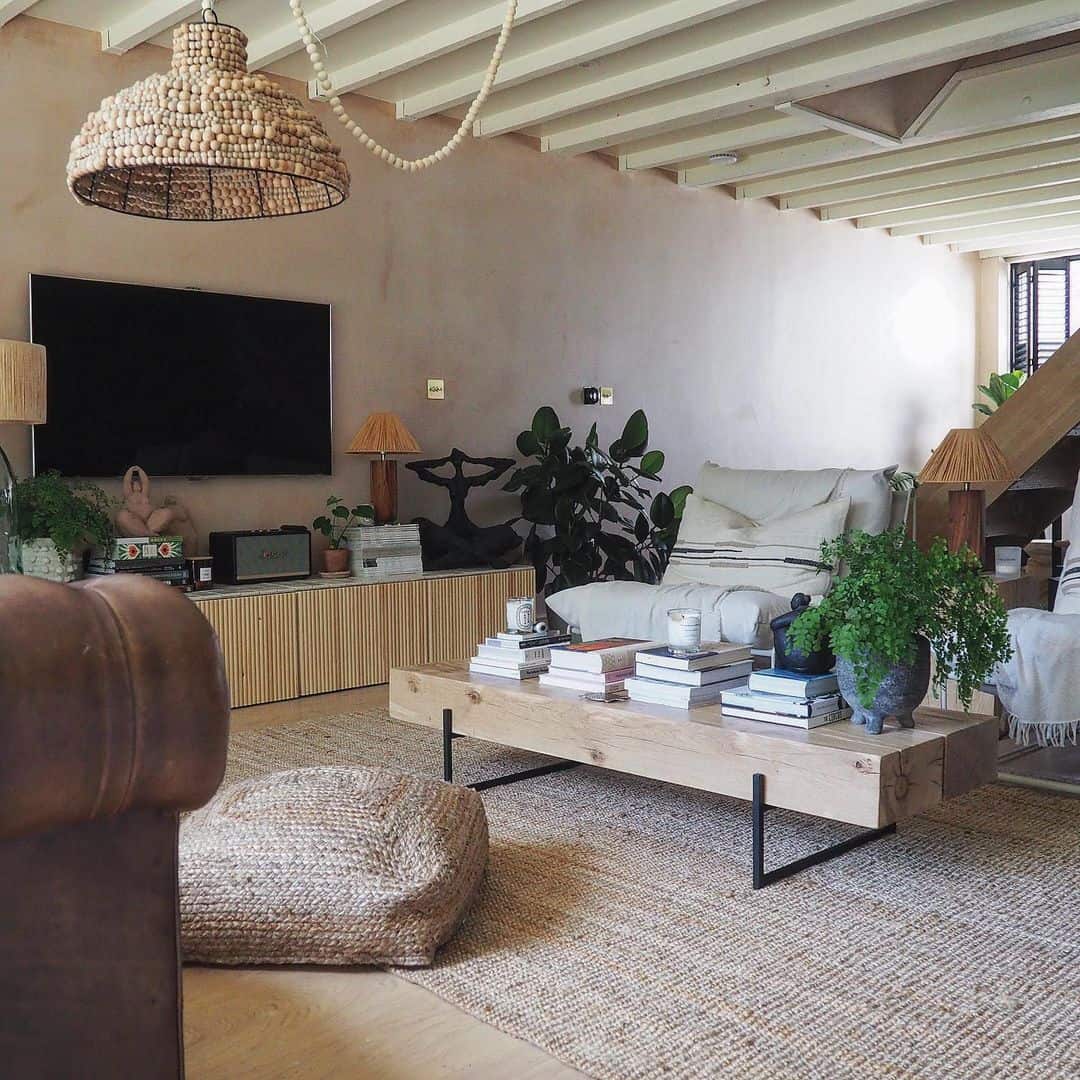 Credit: thisnorthcotehome
Shop the Look
Sunshine-Inspired Circular Mirror
A circular mirror above the bed reflects the essence of a radiant sun, adding a touch of warmth and brightness to the room. Such small adornments are frequently underestimated in their capacity to influence a space, yet they play a significant role in shaping a room's character. At the core of this inviting setting, a wicker bedframe serves as the perfect canvas for a cozy knit blanket and a distinctive selection of throw pillows.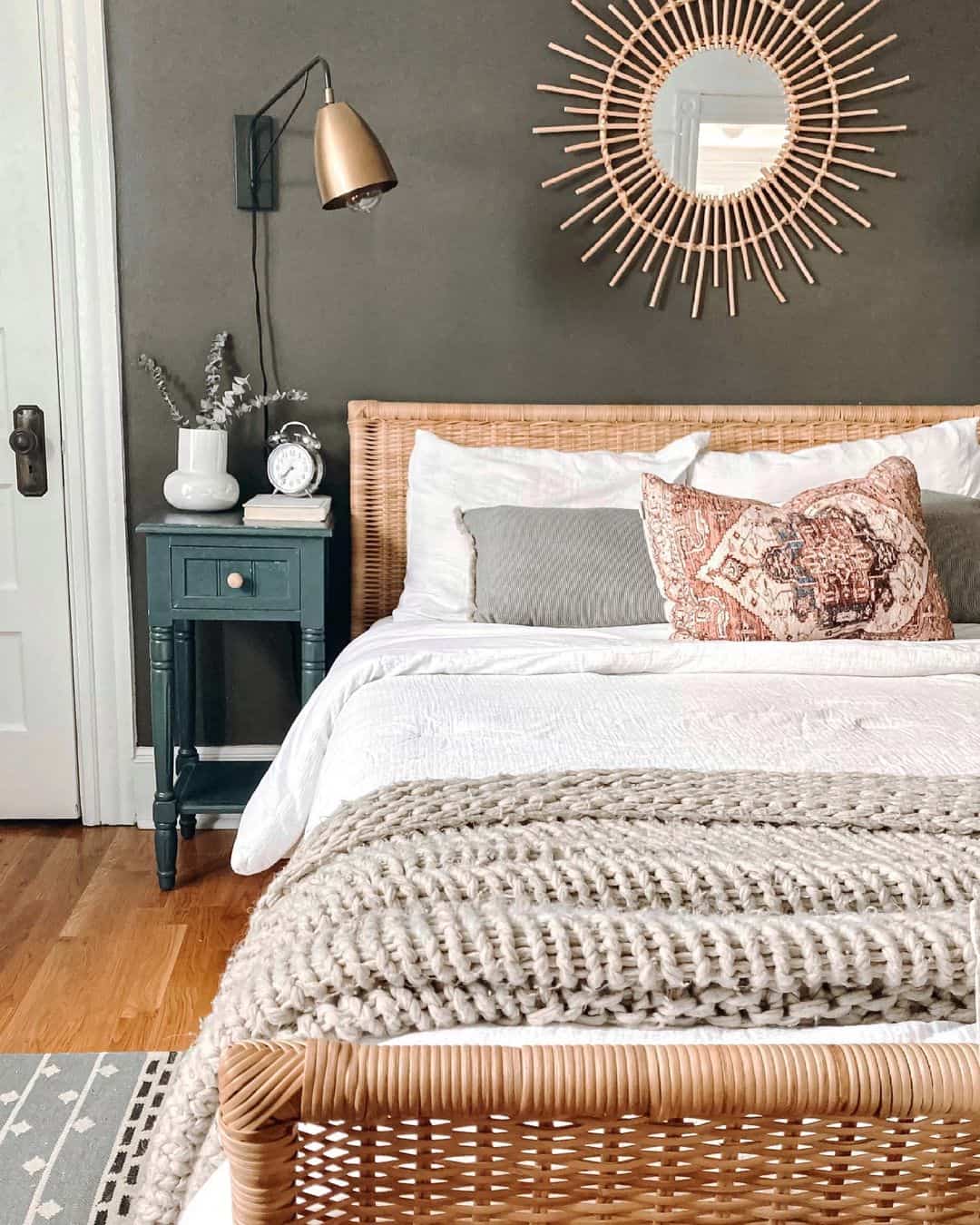 Credit: throughmyroof
Shop the Look
Boho-Chic Nightstand Aesthetic
Express your passion for boho decor through the artful placement of woven basket wall decor and a framed wooden mirror. Nestle a rustic nightstand beside your bed, adorning it with an exquisitely shaded table lamp and a petite potted plant. This understated exhibit offers a whimsical entry point for infusing boho charm into your bedroom.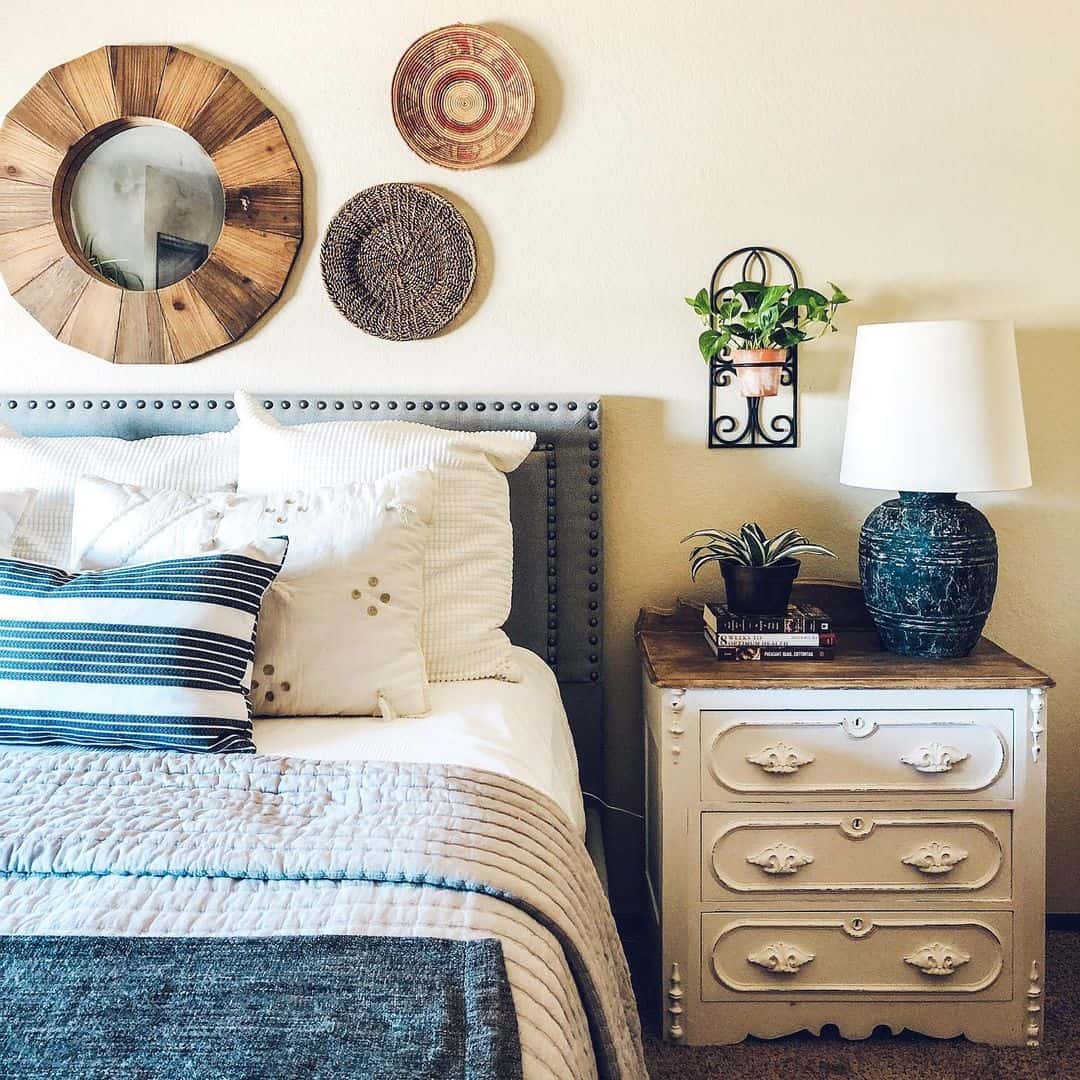 Credit: thebradfordhouse
Shop the Look
Vintage Rustic Charm with Wood Trim
Whether rustic decor dominates your entire abode or is limited to a solitary room, vintage pieces possess the magical ability to redefine the overarching aesthetic. Visualize an antique rocking chair positioned adjacent to a tufted sofa, shaping a versatile seating arrangement. The backdrop of wood flooring and trim imparts a clean and timeless touch, harmonizing with pristine white walls.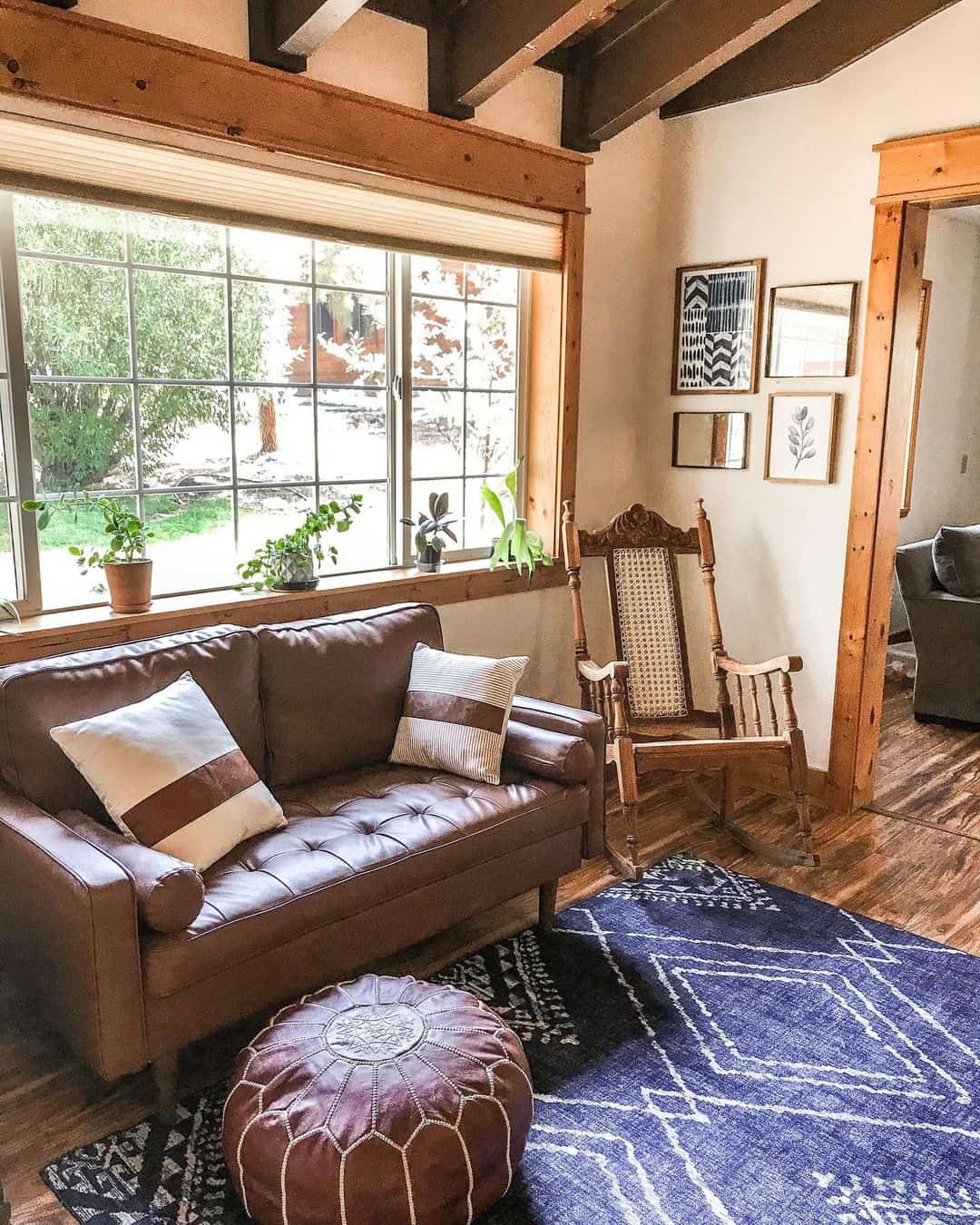 Credit: surryplace
Shop the Look
Bringing the Living Room Indoors to the Porch
As you enter this shiplap porch, you'll be greeted by decor typically reserved for an indoor living room. A pristine white mantel, embellished with gleaming brass candle holders, adorns one wall, while an inviting rattan egg chair beckons from another corner. This cozy space invites you to curl up in the chair with your choice of three throws, each gracefully hanging from wall pegs.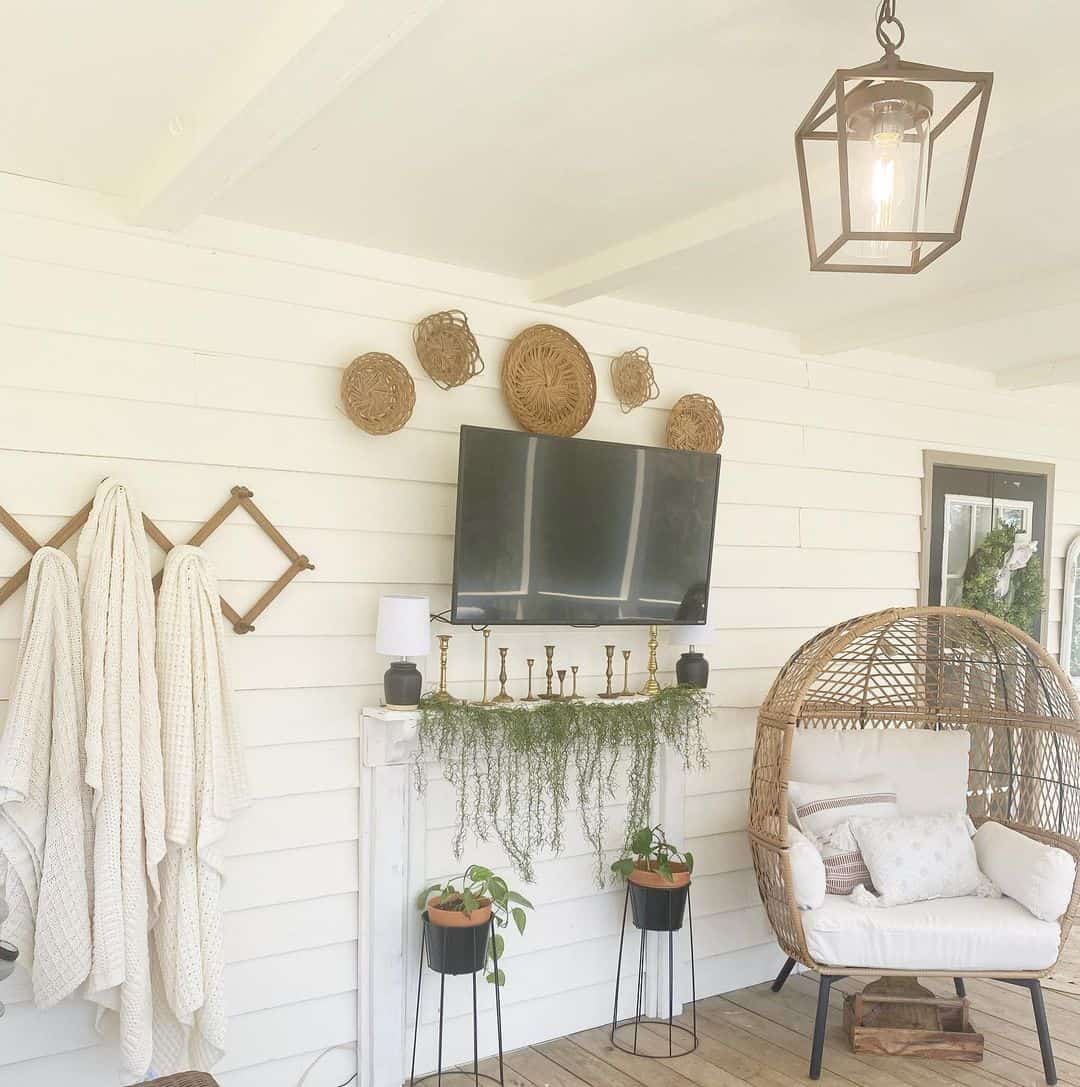 Credit: thecottageonshope
Shop the Look
Abundant Greenery in Every Nook
Elevate every nook and cranny with a carefully curated selection of decor, infusing brilliance into every corner. This particular space bursts with vitality, as it hosts an array of pots brimming with luxuriant greenery. Leaning against the adjacent walls, a charming blanket ladder is adorned with soft, inviting blankets, imbuing the atmosphere with a cozy and welcoming aura.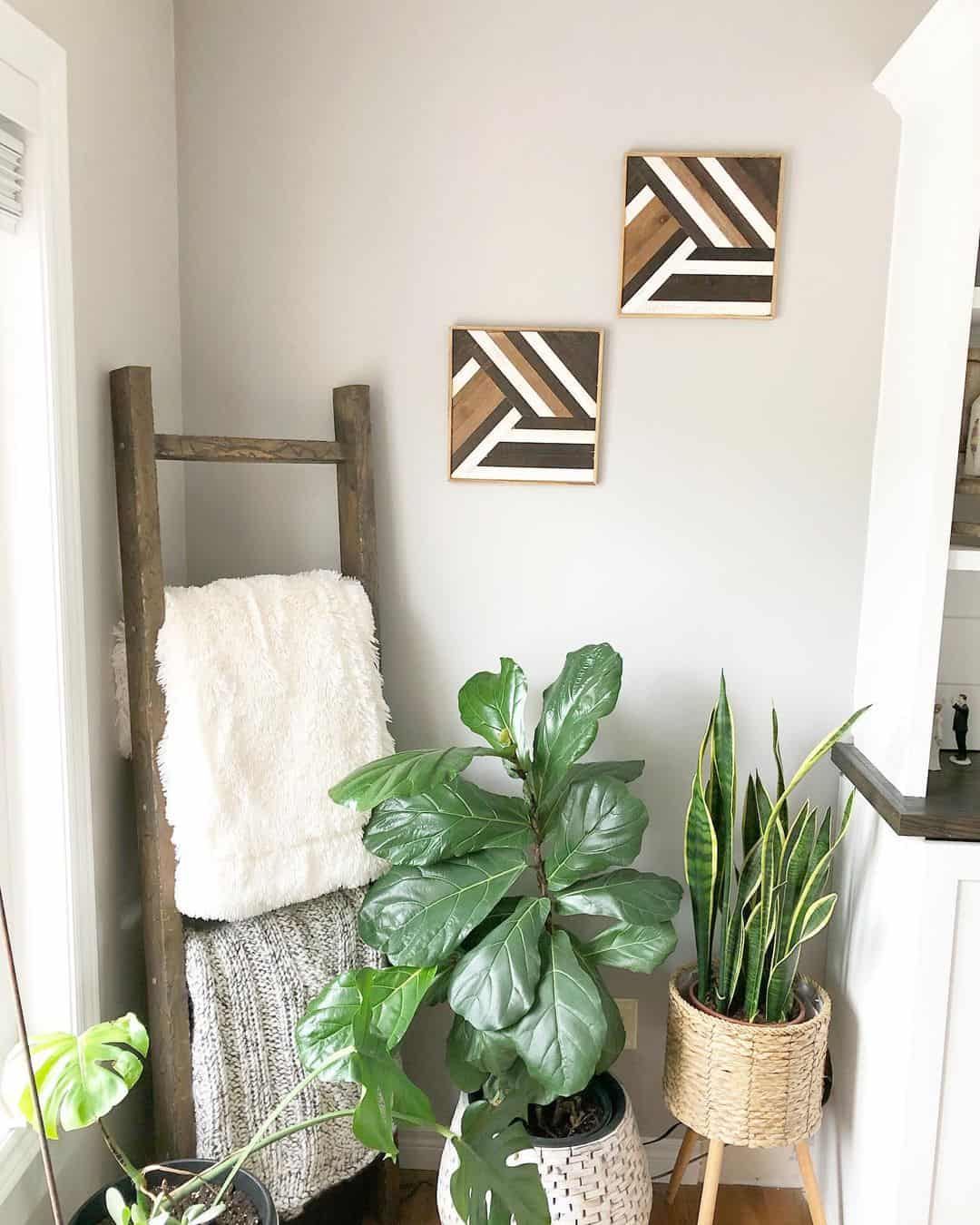 Credit: this.rustic.home
Shop the Look
Wrap-up
Bringing the free-spirited essence of bohemian decor into your farmhouse-style home can be a refreshing and transformative endeavor. These seven bohemian room decor ideas offer a creative way to update your living space, adding a touch of whimsy and individuality. Whether you choose to incorporate a burst of color, introduce vintage elements, or embrace the allure of textiles, these ideas are sure to invigorate your home with character and style.