7+ Bold Dark Accent Wall Tips for a Regret-Free Farmhouse-style Home
Affiliate Disclosure: As an Amazon Associate we earn from qualifying purchases. Hence, if you click through and make a purchase, we will get a commission at no extra cost to you. For more info, read our full disclosure.
In the world of interior design, bold, dark accent walls are making a comeback, and they're here to stay. For those looking to infuse their farmhouse-style homes with a touch of drama, these accent walls offer the perfect canvas.
But to ensure a truly regret-free transformation, you'll need a few tips and tricks up your sleeve. Join us as we explore seven expert recommendations for embracing the allure of bold, dark accent walls in your farmhouse-style abode.
Choosing the Right Paint Finish
When embarking on a DIY project like a dark accent wall, selecting the right finish is crucial for a professional result. The choice of paint finish, whether it's semi-gloss, eggshell, matte, or flat, significantly impacts the final look and can affect how visible imperfections are. Keep in mind factors like cleanability and durability.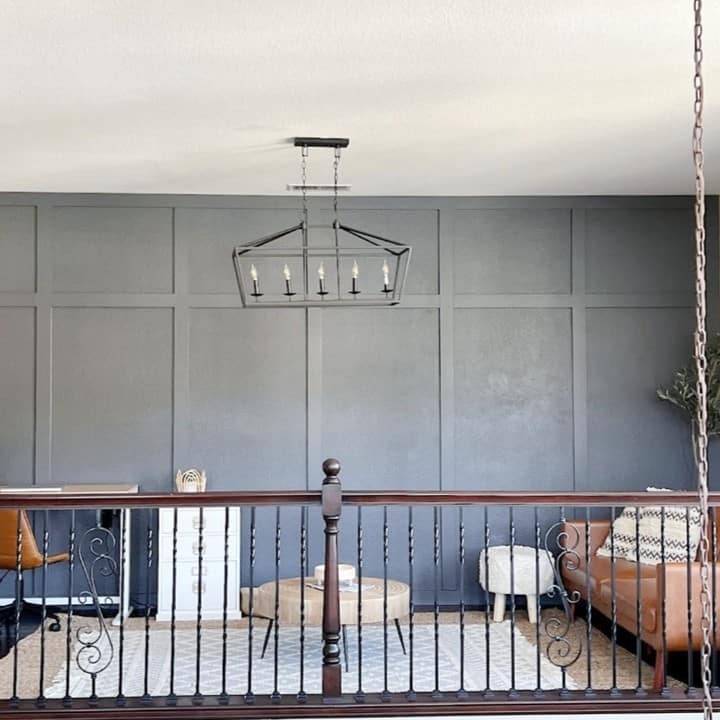 Credit: myuncommonsliceofsuburbia
Shop the Look
Creating Furniture Harmony
The primary suite's design shines through abundant natural light and a high tray ceiling. The deep navy board and batten wall creates a rich backdrop, beautifully contrasted by glazed white modern farmhouse furniture. It's a perfect blend of neutrals and deep tones, showcasing contemporary interior trends.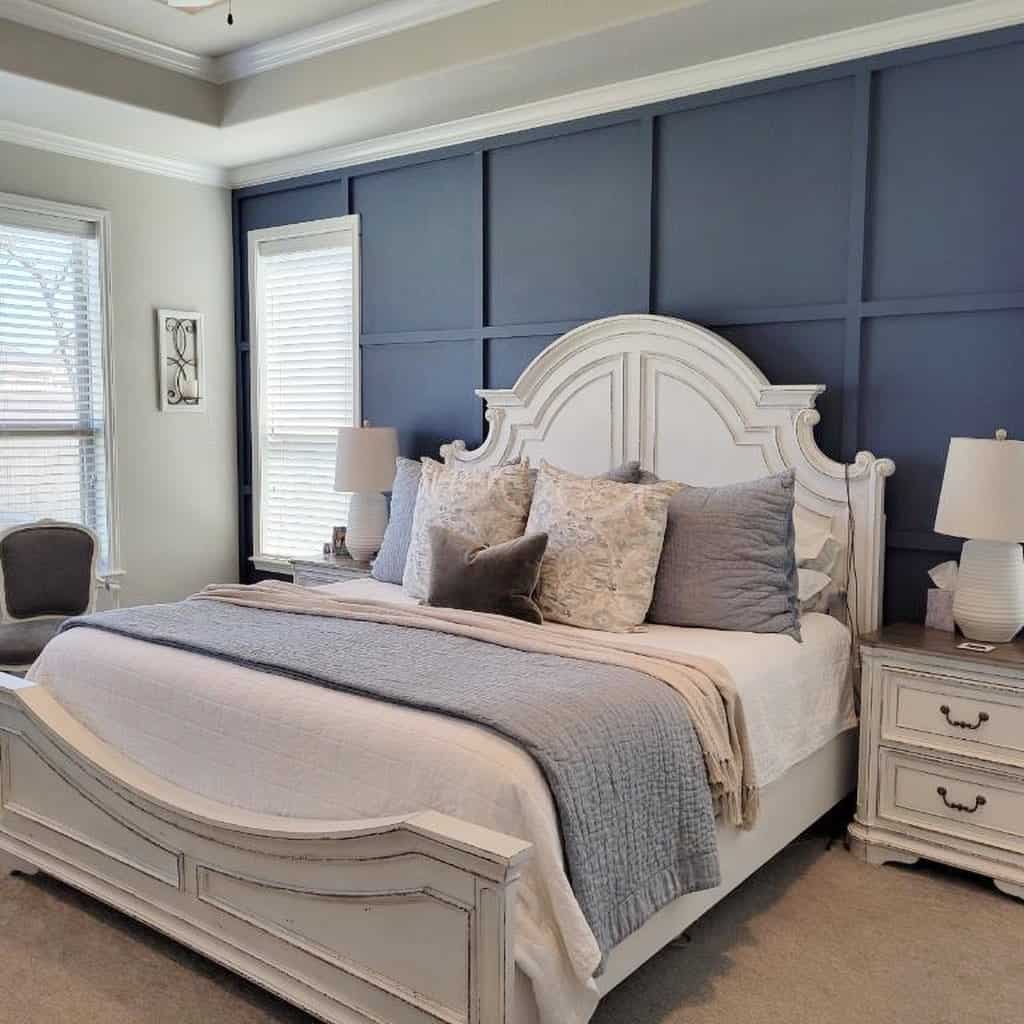 Credit: moellerandco
Shop the Look
The Monochrome Debate
Monochromatic walls and trim can be a divisive choice. Some find it tacky, while others adore it. Changing back to white semi-gloss for windows, floors, and ceiling trim can be challenging. This modern office area features black walls and gold accents, a bold choice that can either shine or regret depending on execution.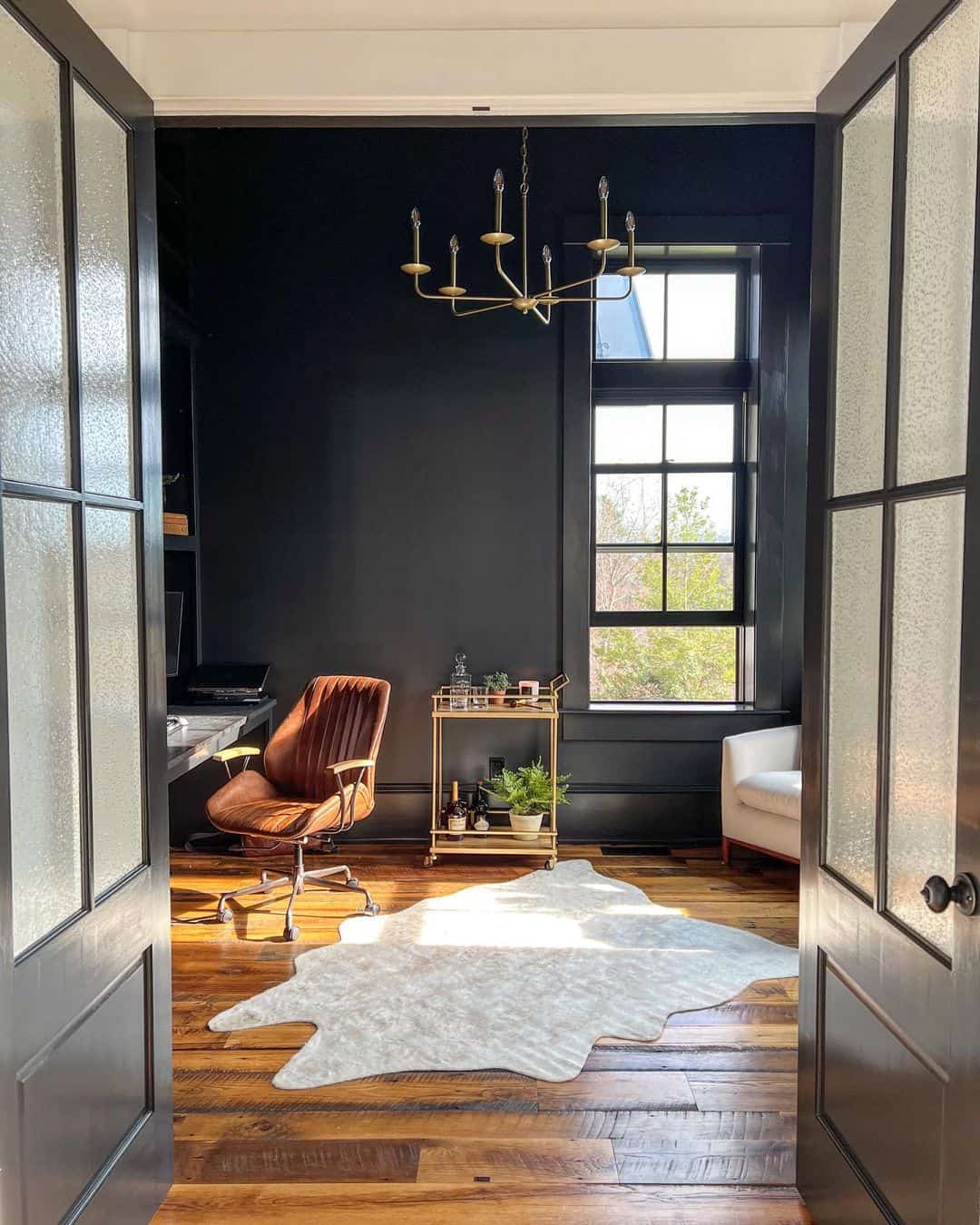 Credit: the_hickory_house
Shop the Look
Embracing Neutral Linens
Choosing a dark color like black for bedroom walls requires the right contrast. White, beige, or cream bedding is essential to create the necessary balance. If you fear your paint choice is too bold, you can always lighten the room with white or neutral linens, pillows, throws, or even furniture.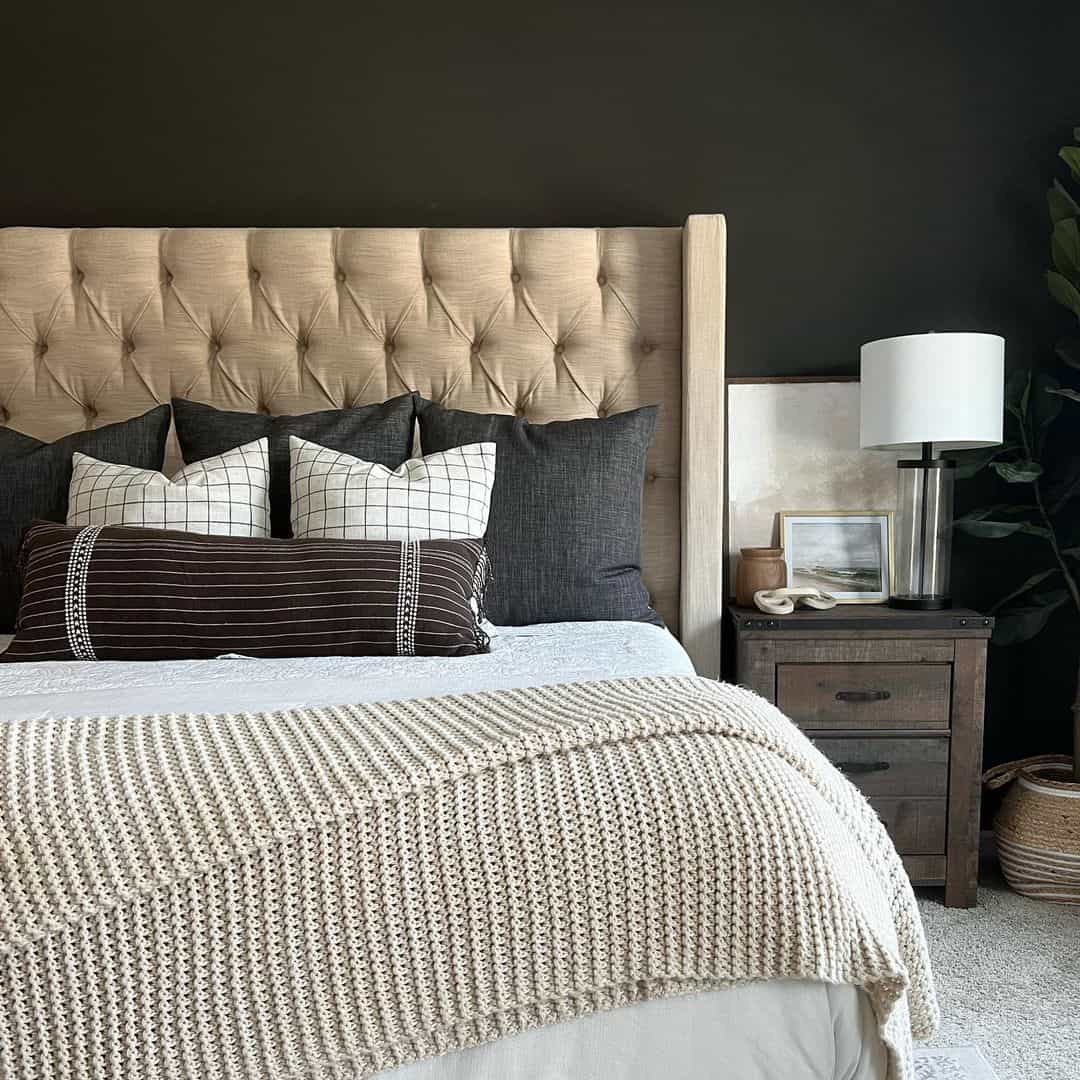 Credit: jotitup
Shop the Look
Selecting Wall Decor with Purpose
Dark accent walls can be striking, but they truly come to life with thoughtful wall decor. A dark accent wall sets the stage for a Bohemian paradise, brought to life by light-colored abstract artwork, neutral embroidered linens, dreamy plants, and woven materials. It's a stunning look when accessorized with a clear vision.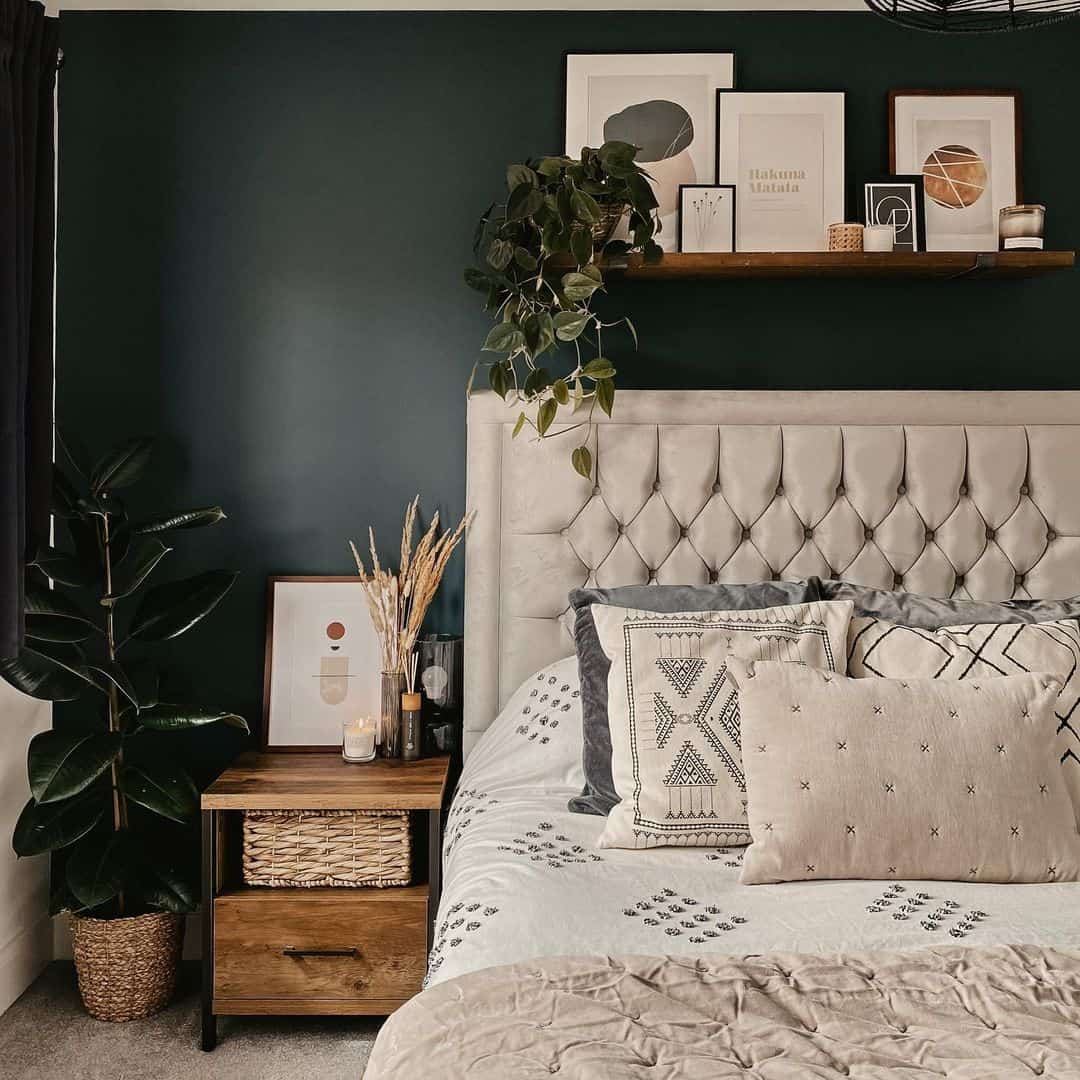 Credit: broadleafclose
Shop the Look
The Status of Singular Accent Walls
The debate over singular accent walls is heating up as homeowners move towards bolder colors. A well-curated stand-alone accent wall can be a statement piece, but if not done carefully, it may lead to regret. Some even consider painting entire rooms with the accent color, a trend gaining popularity.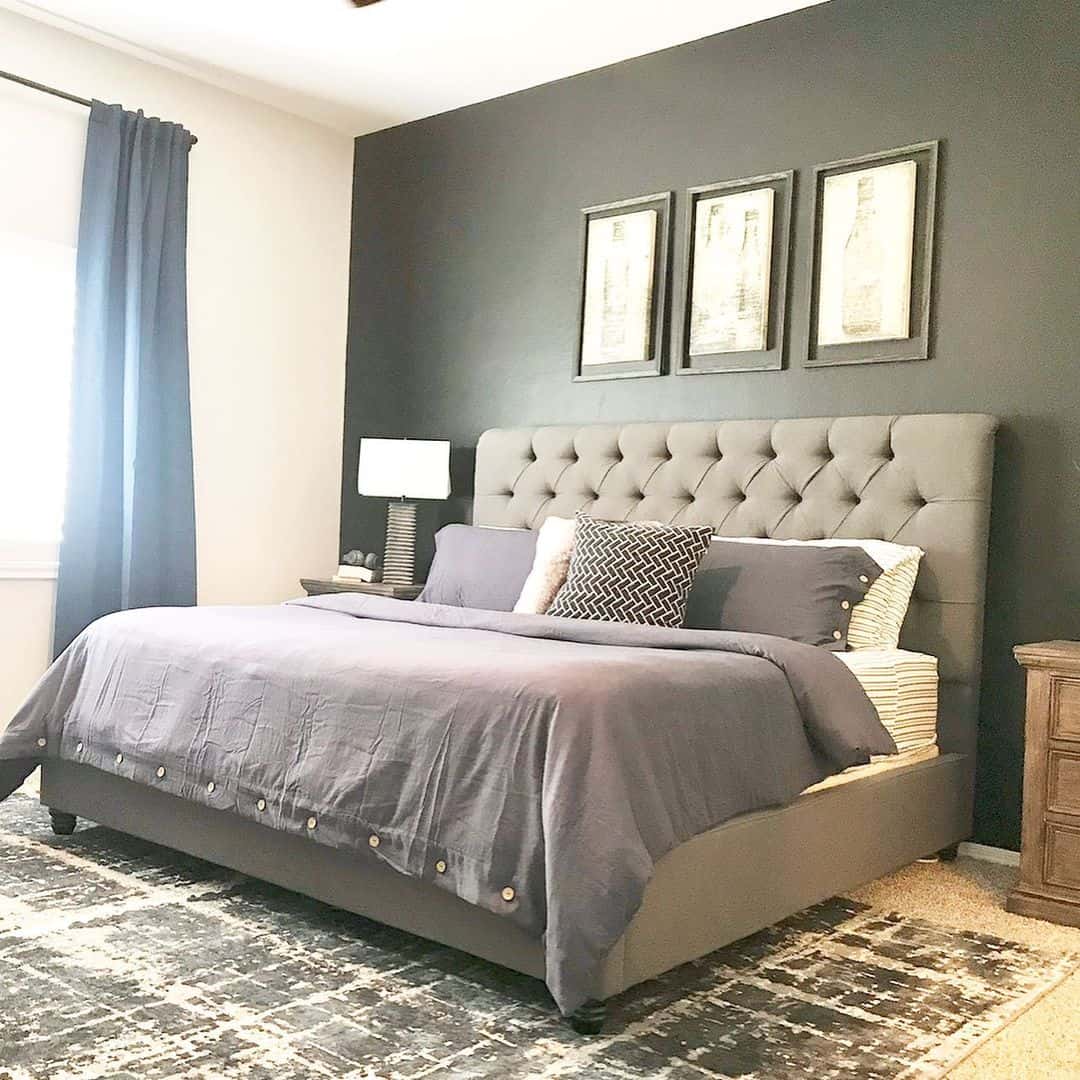 Credit: afreshcoatpaintanddesign
Shop the Look
Exploring Masculine Decor
Interior trends have seen a shift towards masculine decor, characterized by dark wood tones, black walls, and bright white trim. While it exudes a stunning and mature vibe, this style may not suit those who prefer a more feminine aesthetic. Choosing a dark accent wall is a bold decision, but it can reflect your unique style.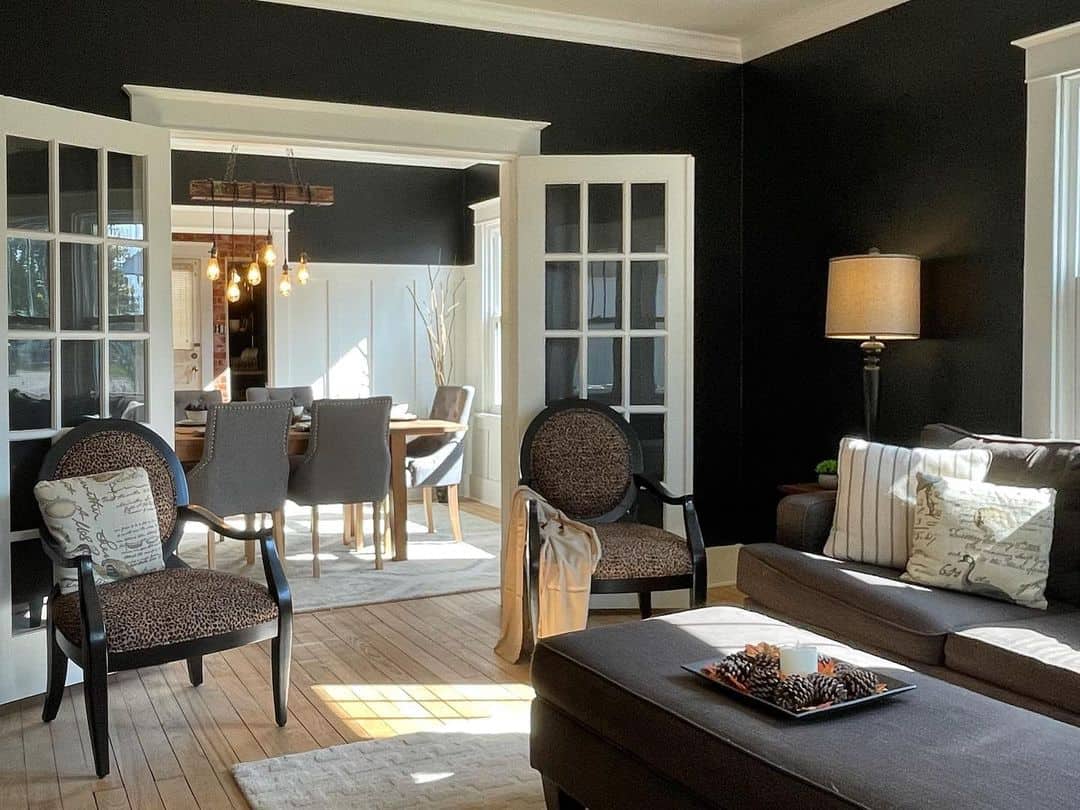 Credit: vaughnhillhome
Shop the Look
Battling the Dust Dilemma
Dust is a universal unwelcome visitor in our homes. When using wall trim, such as a board and batten wall, it's essential to consider dust accumulation. A navy board and batten accent wall can be modern and visually striking, but it may require some extra cleaning diligence.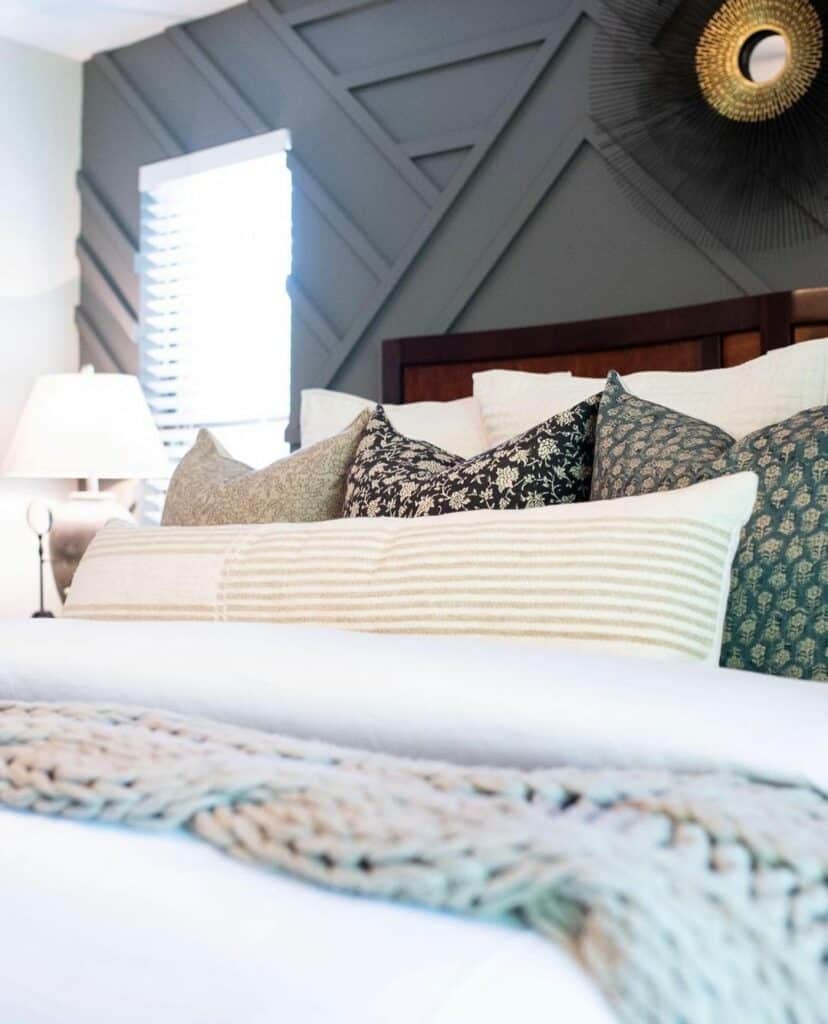 Credit: antoniamariec_home
Shop the Look
Wrap-up
Incorporating a bold, dark accent wall into your farmhouse-style home can be a game-changer, elevating the overall aesthetic to new heights. By following these seven tips, you can confidently navigate the world of interior design, leaving no room for regrets. So, unleash your creativity and let your farmhouse-style home shine with a touch of darkness, and watch how it transforms into a captivating and inviting space you'll cherish.