7+ Rustic Wainscoting Ideas to Elevate Your Authentic Farmhouse-style Home
Affiliate Disclosure: As an Amazon Associate we earn from qualifying purchases. Hence, if you click through and make a purchase, we will get a commission at no extra cost to you. For more info, read our full disclosure.
Embrace the timeless charm of rustic wainscoting and discover the magic it can bring to your authentic farmhouse-style home. In this article, we'll explore over seven rustic wainscoting ideas that will not only add character but also elevate the aesthetics of your cherished space.
From classic beadboard to weathered wood paneling, these ideas offer the perfect touch of rustic elegance for an inviting and cozy farmhouse ambiance.
Chic Seating Arrangement Around a Stylish Console Table
Efficient and stylish storage solutions are ingeniously achieved by tucking away neatly woven baskets beneath a sleek console table. Wooden chairs elegantly flank the table, creating a comfortable and inviting seating area with a touch of minimalist sophistication. The room comes to life under the radiance of a tasseled rug gracefully placed on the rich wooden flooring.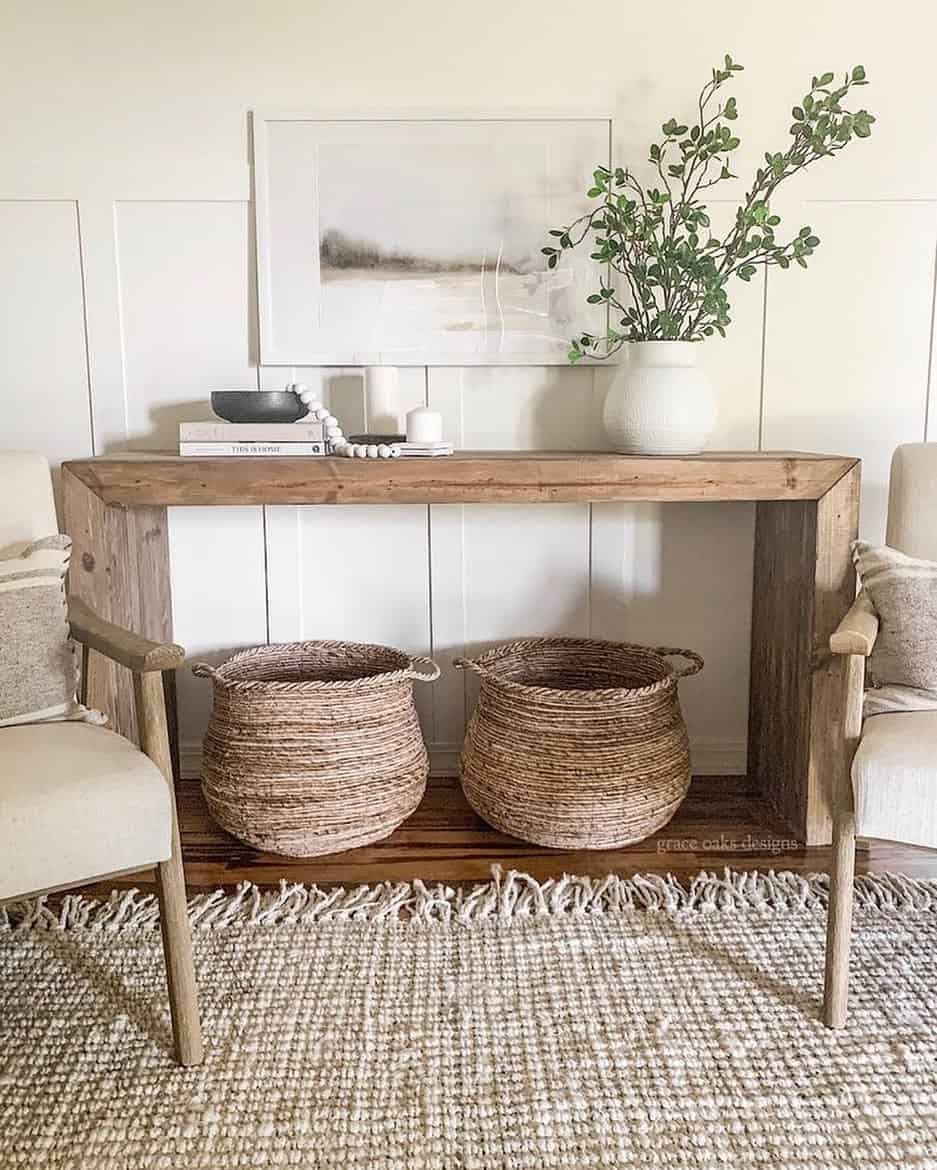 Credit: the.house.of.polls
Shop the Look
Pillows Bring Character to a Wooden Bench
Transform your living space into a haven of vintage charm with the addition of distressed wall decor tastefully arranged above classic wainscoting. A wooden bench takes center stage, proudly showcasing an array of plaid and gray pillows that seamlessly align with the room's neutral color palette. Adding a whimsical touch to the area, a decorative ladder complete with a hanging wicker planter leans gracefully against the wall.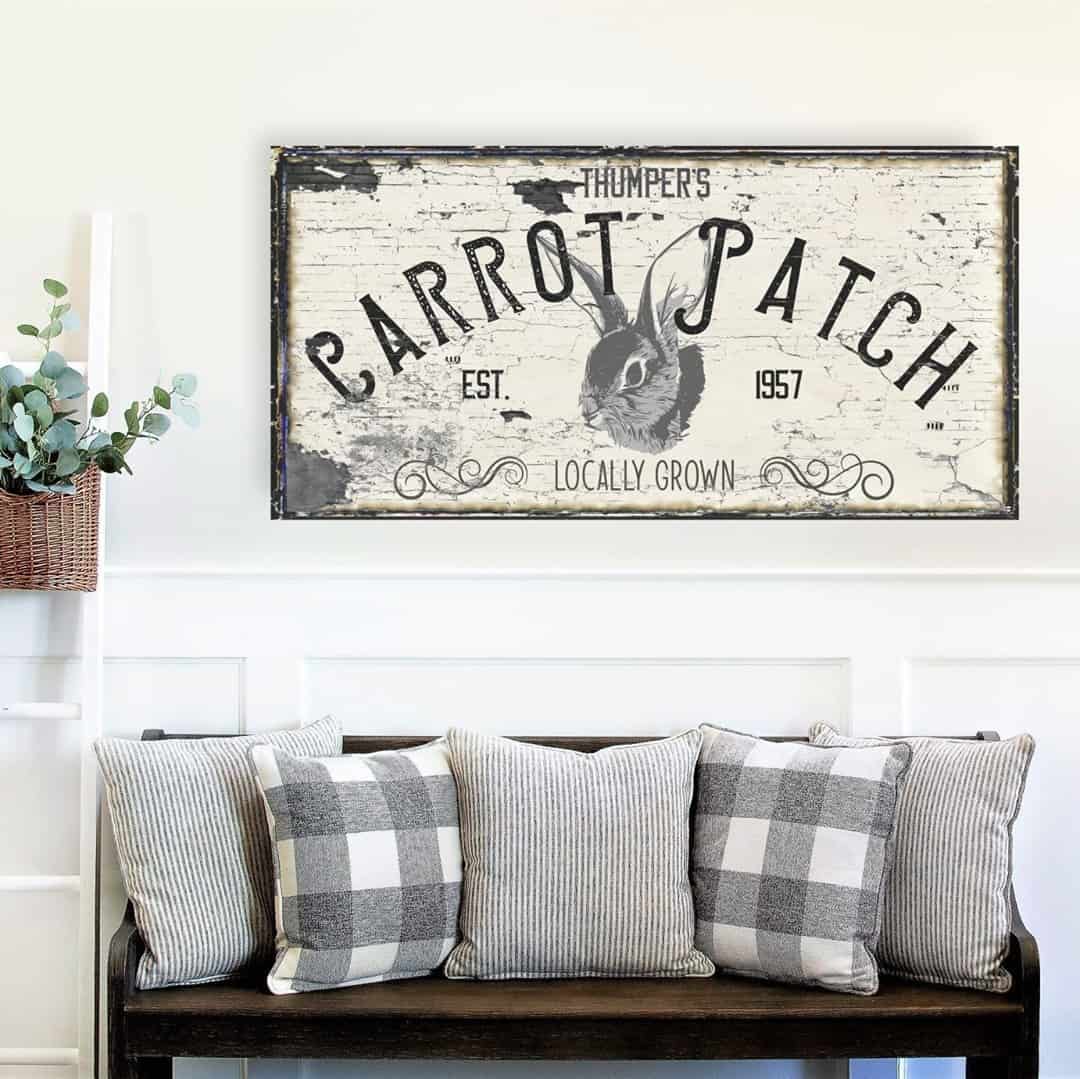 Credit: olivebranchfarmhouse
Shop the Look
Inviting Details Elevate a Farmhouse Entryway
Enter into a delightful fusion of warm wooden flooring and immaculate white walls as you step into this enchanting farmhouse entryway. A contemporary console table elegantly takes its place against a board and batten wall embellished with chic black hooks, offering both functionality and style. Completing the welcoming ambiance, an exquisitely designed mat graces this meticulously organized space.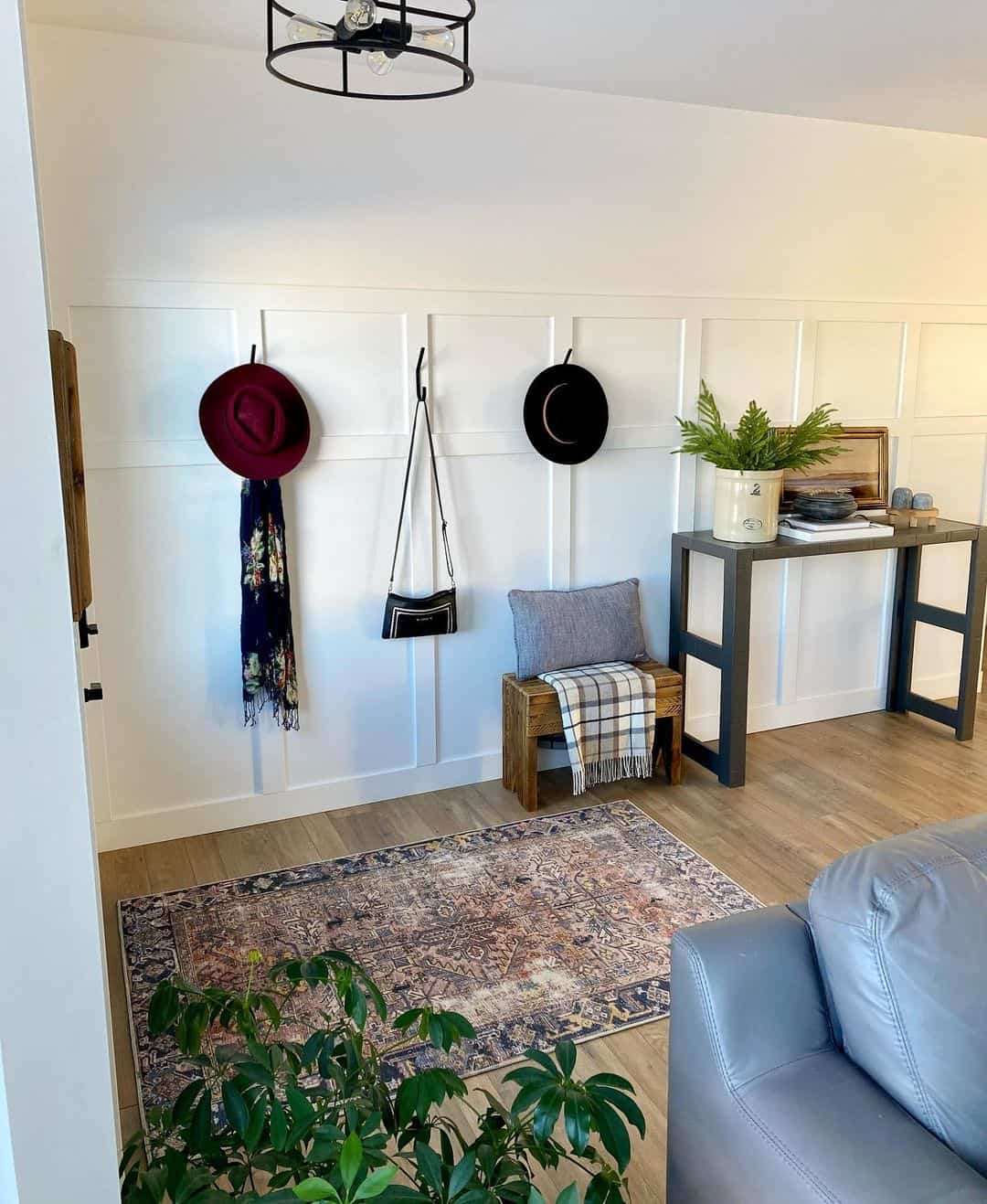 Credit: clprairiehome
Shop the Look
Letting Sunshine In with a Figured Glass Door
Invite an abundance of natural sunlight into your home while preserving your privacy by installing a front door fitted with textured glass panels. As the sun's warm rays stream into the interior, they accentuate the room's decorative elements, particularly highlighting the warmth of the wooden flooring. For added functionality, opt for a console table equipped with ample drawers, enhancing your storage options.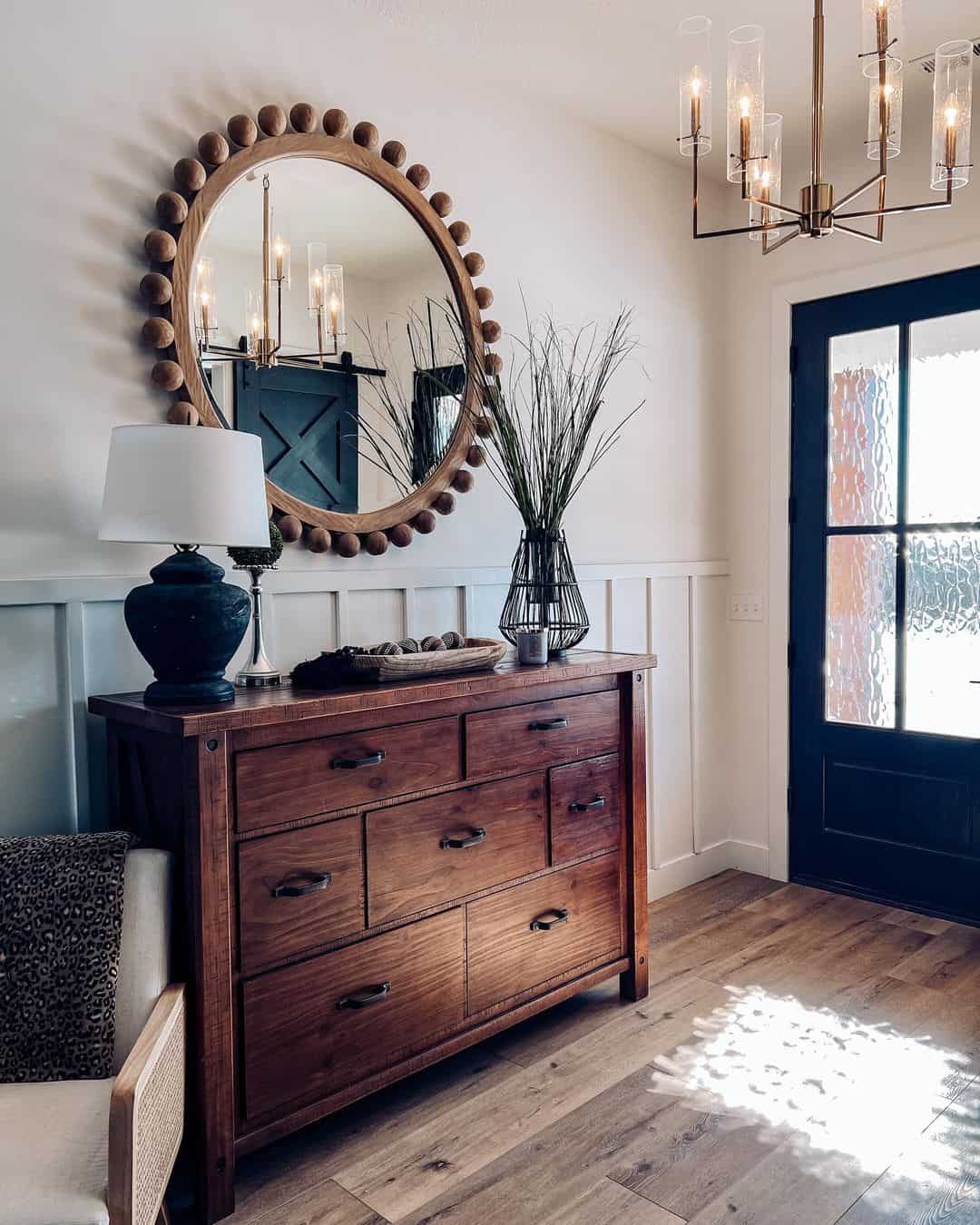 Credit: 10ontimmonsfarmhouse
Shop the Look
Staircase Leading to a Charming Entryway
A gracefully carpeted staircase descends into a cozy entryway exuding rustic charm. Innovative use of wainscoting lends a touch of uniqueness to the space, such as the inclusion of a short panel against one wall. Woven baskets discreetly tucked beneath a small white bench offer a practical solution for storing muddy shoes and concealing clutter.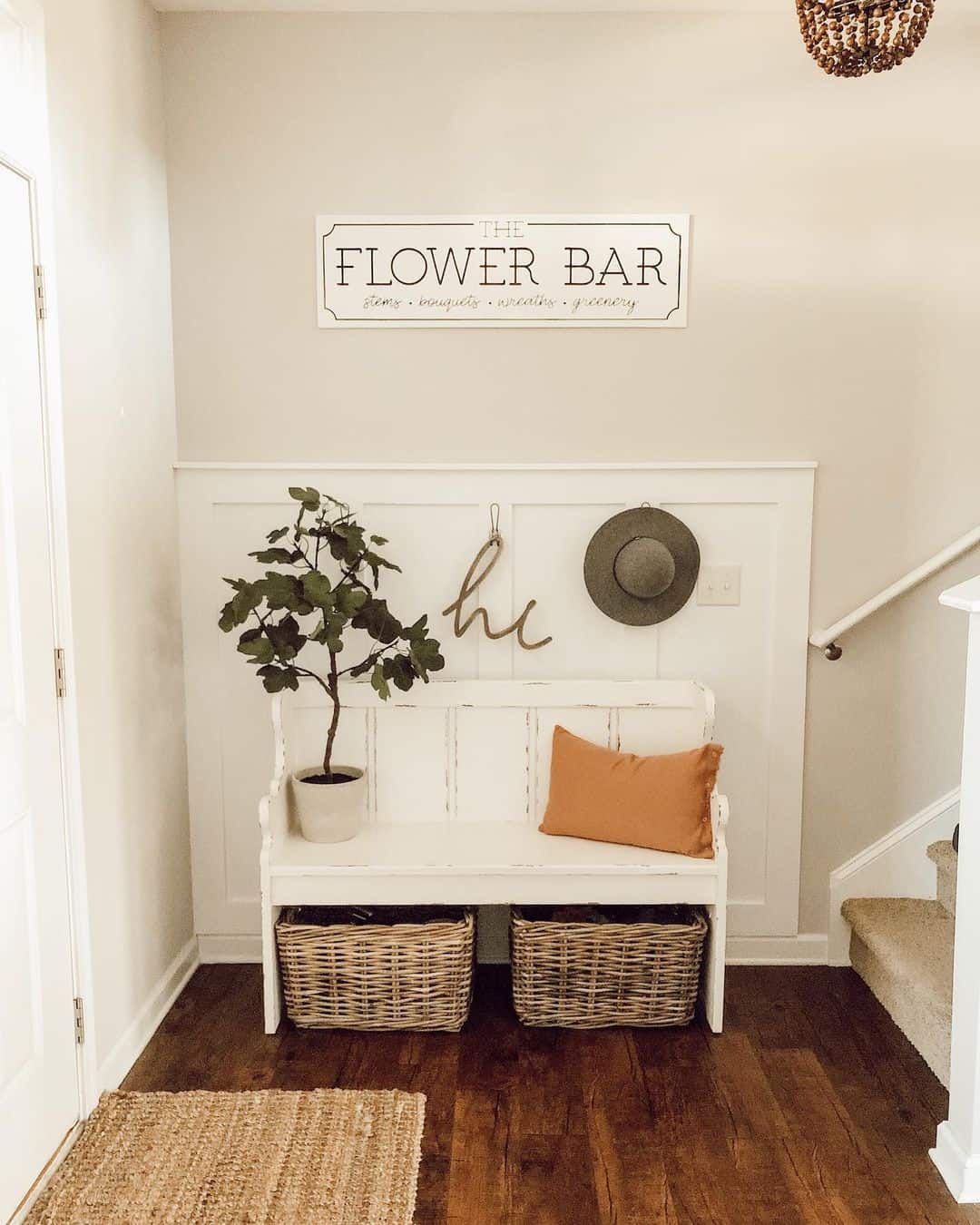 Credit: cassievilson
Shop the Look
Chic Monochromatic Dining Room
Elevate your dining room's charm by introducing a stylish low-hanging chandelier suspended gracefully over your dining table. This addition not only brings a touch of visual intrigue but also plays with the perception of lower ceilings, resulting in a cozier and more intimate ambiance. The commitment to a color palette dominated by black, white, and wood is unmistakable throughout this dining room, from the wall decor to the timeless Windsor chairs.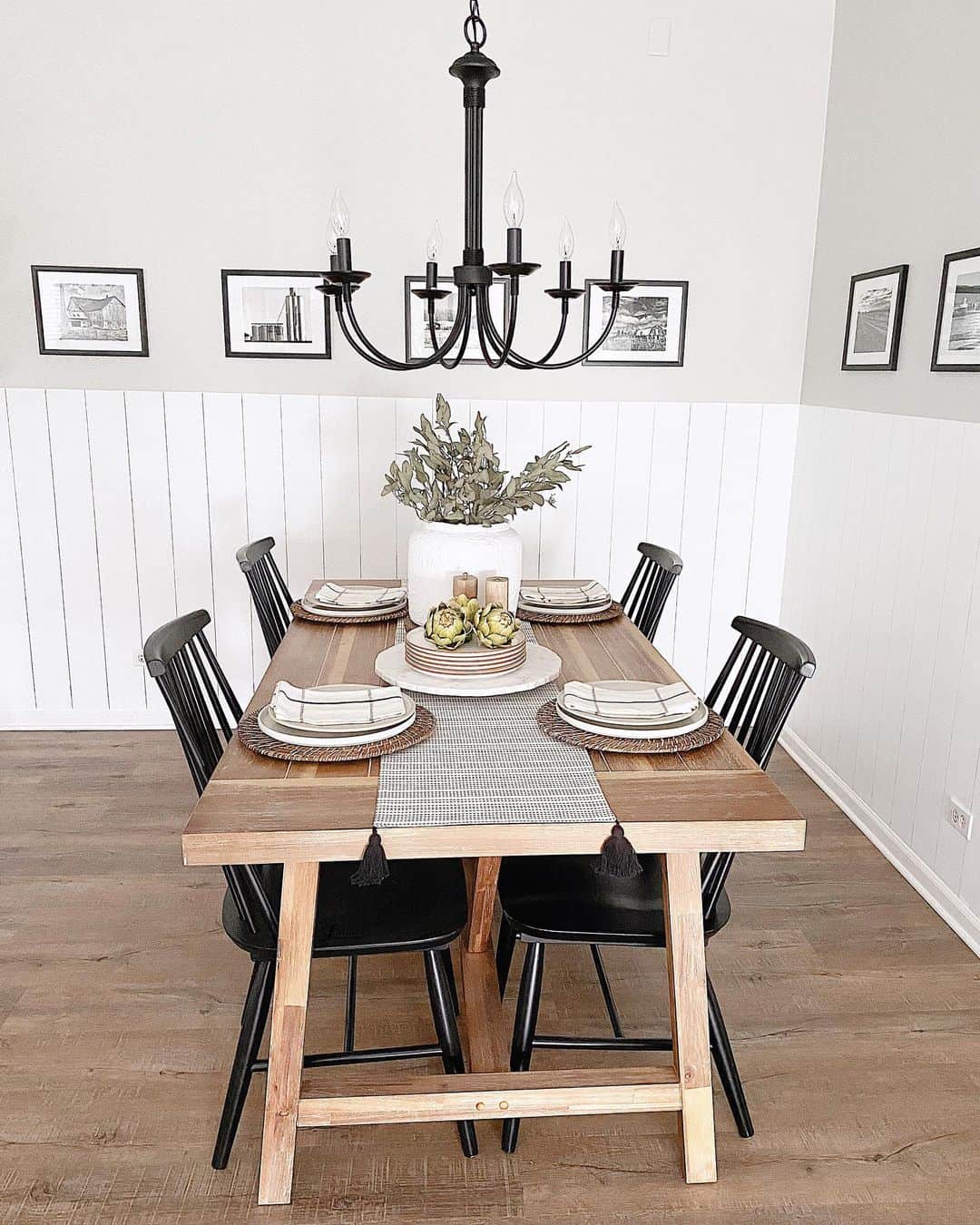 Credit: homewithresa
Shop the Look
Elevating the Breakfast Nook with White Shiplap
Embracing white shiplap in your country kitchen brings a delightful touch, but when applied to entire walls, it may become overpowering. A more balanced approach is to opt for half-wall installation. Here, a soft gray upper wall provides an ideal canvas for displaying wall decor incorporating wooden and white elements. This creates a charming breakfast nook, complete with a petite pedestal table, encircled by chairs and a rustic bench.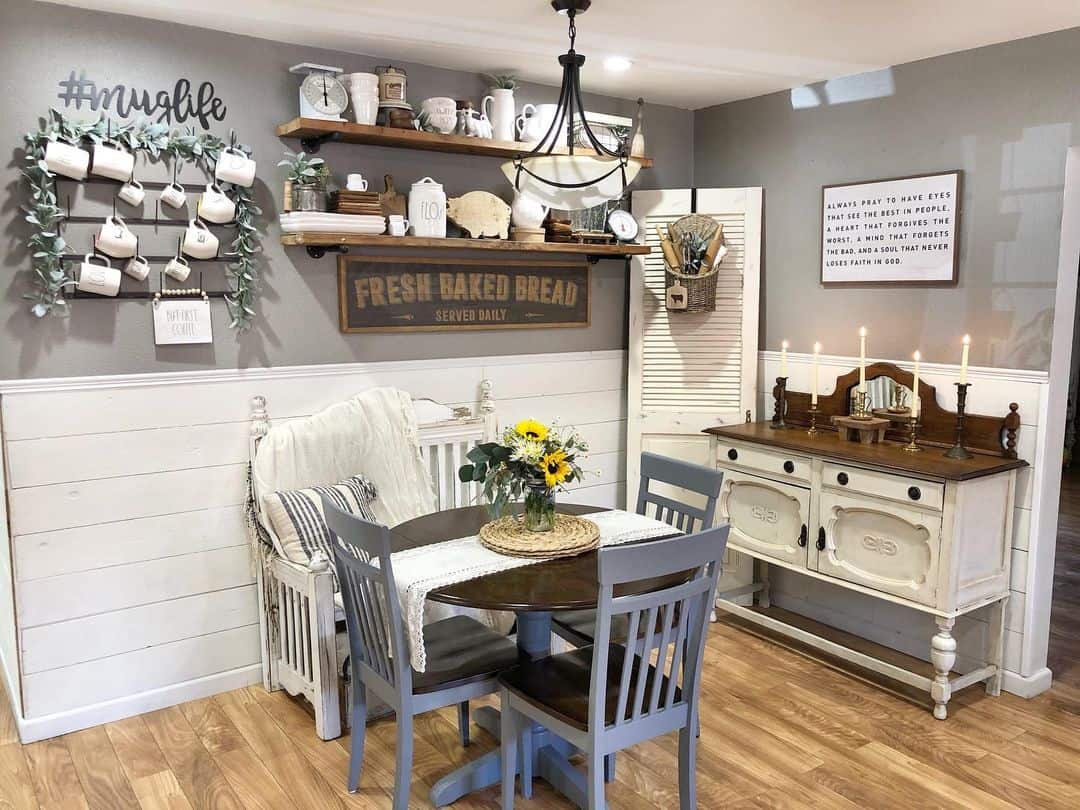 Credit: shiplap_crafts_anddunn
Shop the Look
Welcoming Gentle Sunlight with Woven Shades
Woven shades prove to be the ideal selection for bedrooms that crave a gentle, diffused light. Their true brilliance shines when they're not overshadowed by busy surroundings. Pairing them with light gray beadboard wainscoting featuring a delicate ledge trim strikes the perfect balance, adding just the right amount of decorative flair when set against pristine white walls.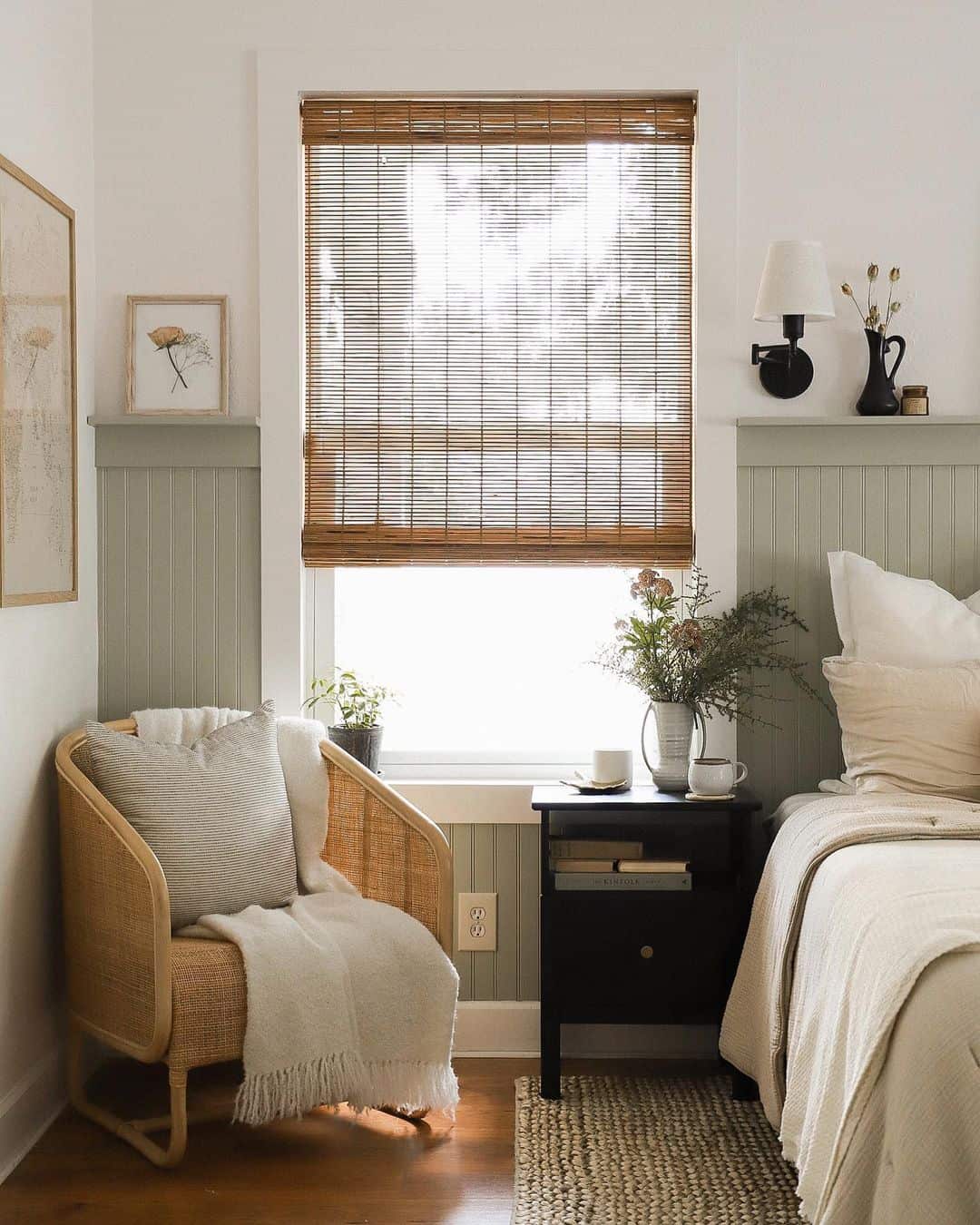 Credit: helloimaubs
Shop the Look
Wrap-up
With rustic wainscoting, your farmhouse-style home can exude warmth, character, and a touch of vintage charm. These ideas provide a myriad of options to transform your interior into a welcoming haven. Whether you prefer the simplicity of beadboard or the allure of weathered wood, each idea helps you create an authentic farmhouse feel, making your space a cozy and inviting retreat.