7+ Contemporary Farmhouse Décor Ideas to Enhance Your Living Room's Rural Charm
Affiliate Disclosure: As an Amazon Associate we earn from qualifying purchases. Hence, if you click through and make a purchase, we will get a commission at no extra cost to you. For more info, read our full disclosure.
Discover the perfect fusion of modern aesthetics and rustic allure with our curated selection of 7+ contemporary farmhouse décor ideas. Your living room is about to undergo a transformation that will elevate its rural charm to new heights.
Embrace the warmth, comfort, and timeless appeal of farmhouse-inspired elements that harmonize beautifully with contemporary design.
Chic Mediterranean Aesthetic in a Modern Living Room
Unwind in the embrace of this modern Mediterranean living room, adorned with stylish wall decorations, including a captivating gold-framed mirror and an exquisite white knitted piece. A petite wooden table graces the space, adorned with a jar of resplendent flowers. Enhance your comfort in the wooden chair, accented with a plush white cushion.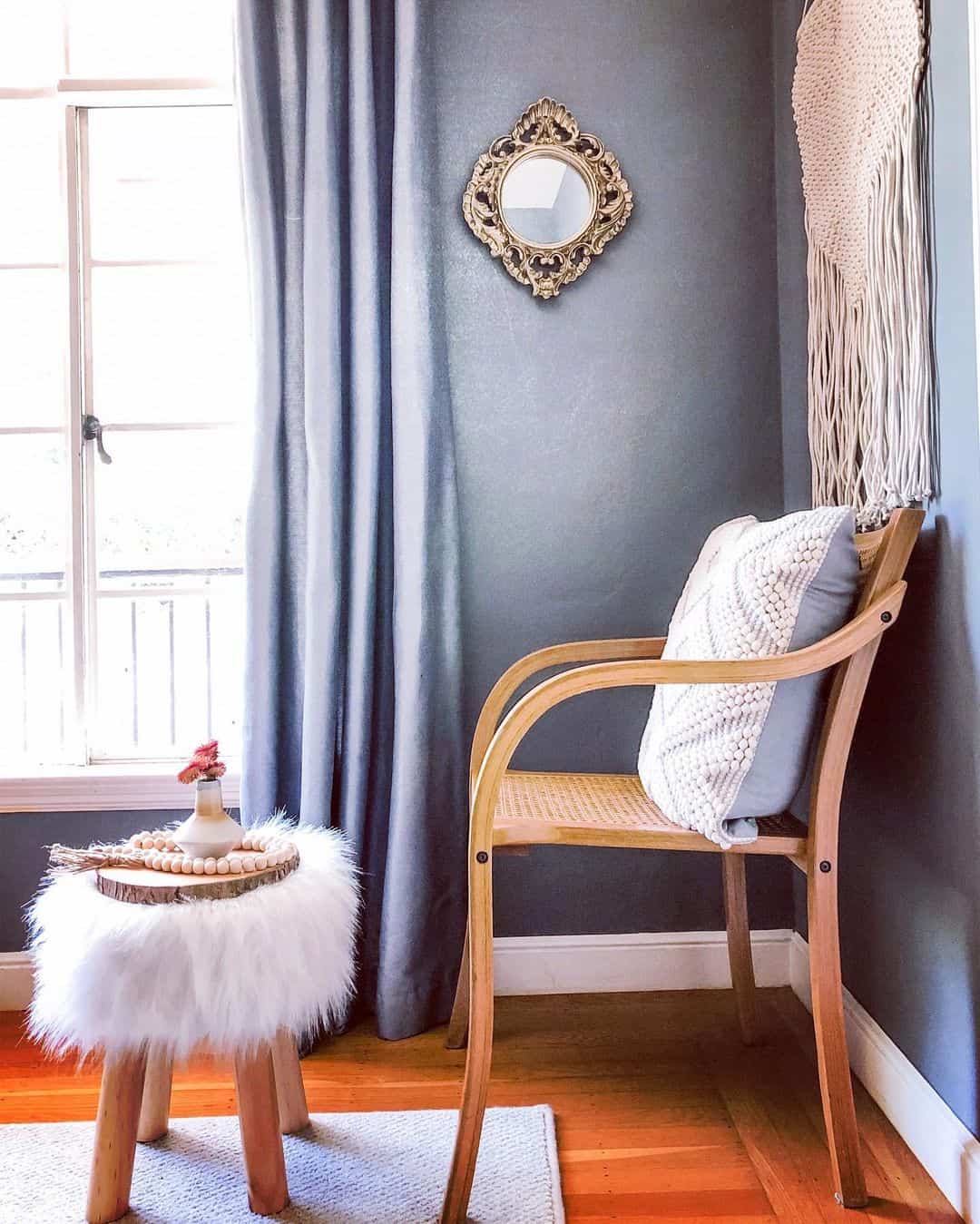 Credit: michellesmediterraneanhouse
Shop the Look
Coastal Elegance Meets Farmhouse Charm in the Living Room
Step into a coastal haven within this farmhouse living room. Admire a striking photograph of ocean waves, encased in a magnificent gold frame, adorning the wall. Elevate the ambiance with potted plants gracing the table, infusing a burst of greenery for a refreshing, organic feel.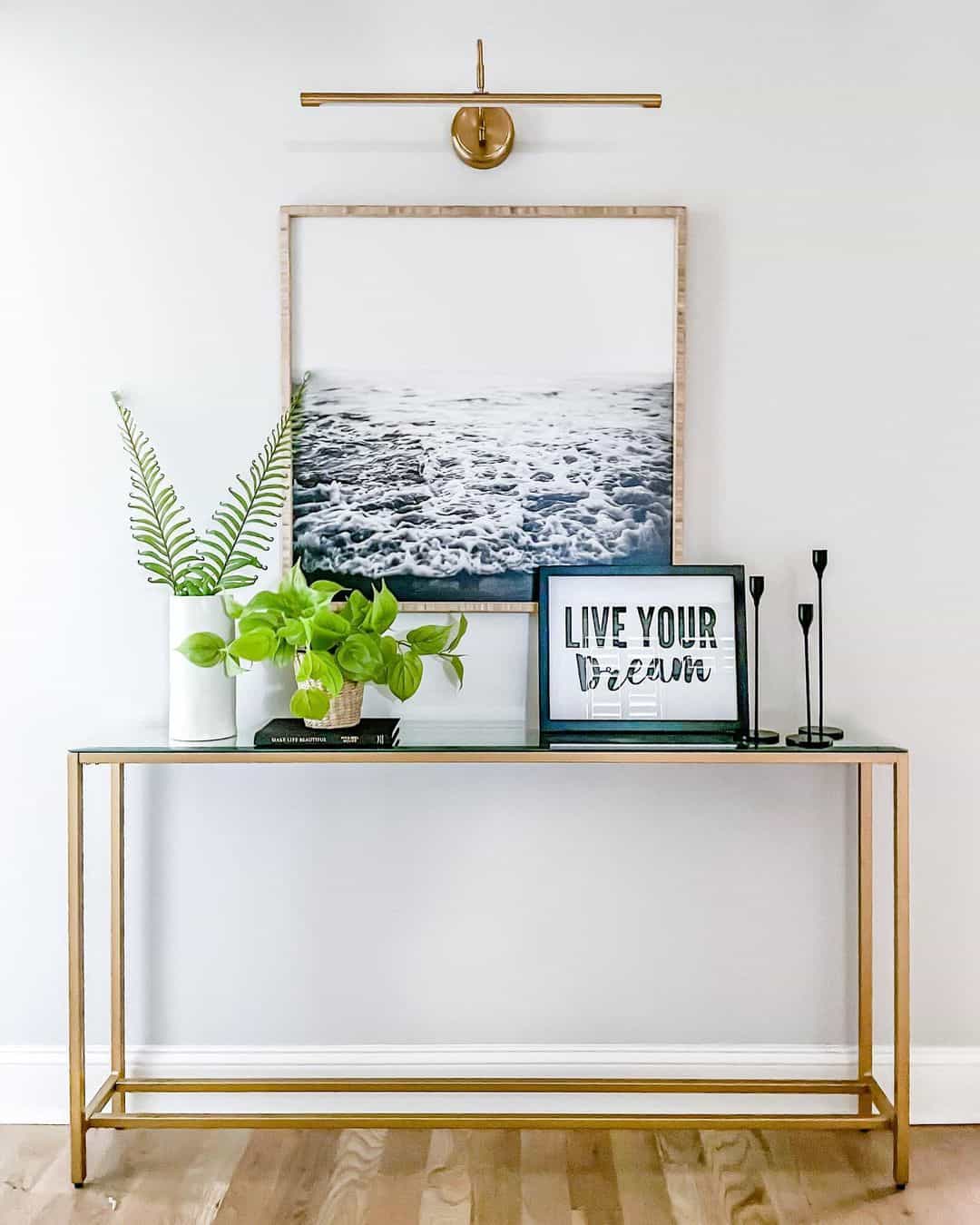 Credit: homebykmb
Shop the Look
Contemporary Loft Retreat with Autumnal Accents
A welcoming bouquet of dried flowers in a vase awaits in this contemporary loft. Maroon cushions add a touch of warmth to a sleek black sofa, while a rustic grayish-white rug completes the modern aesthetic.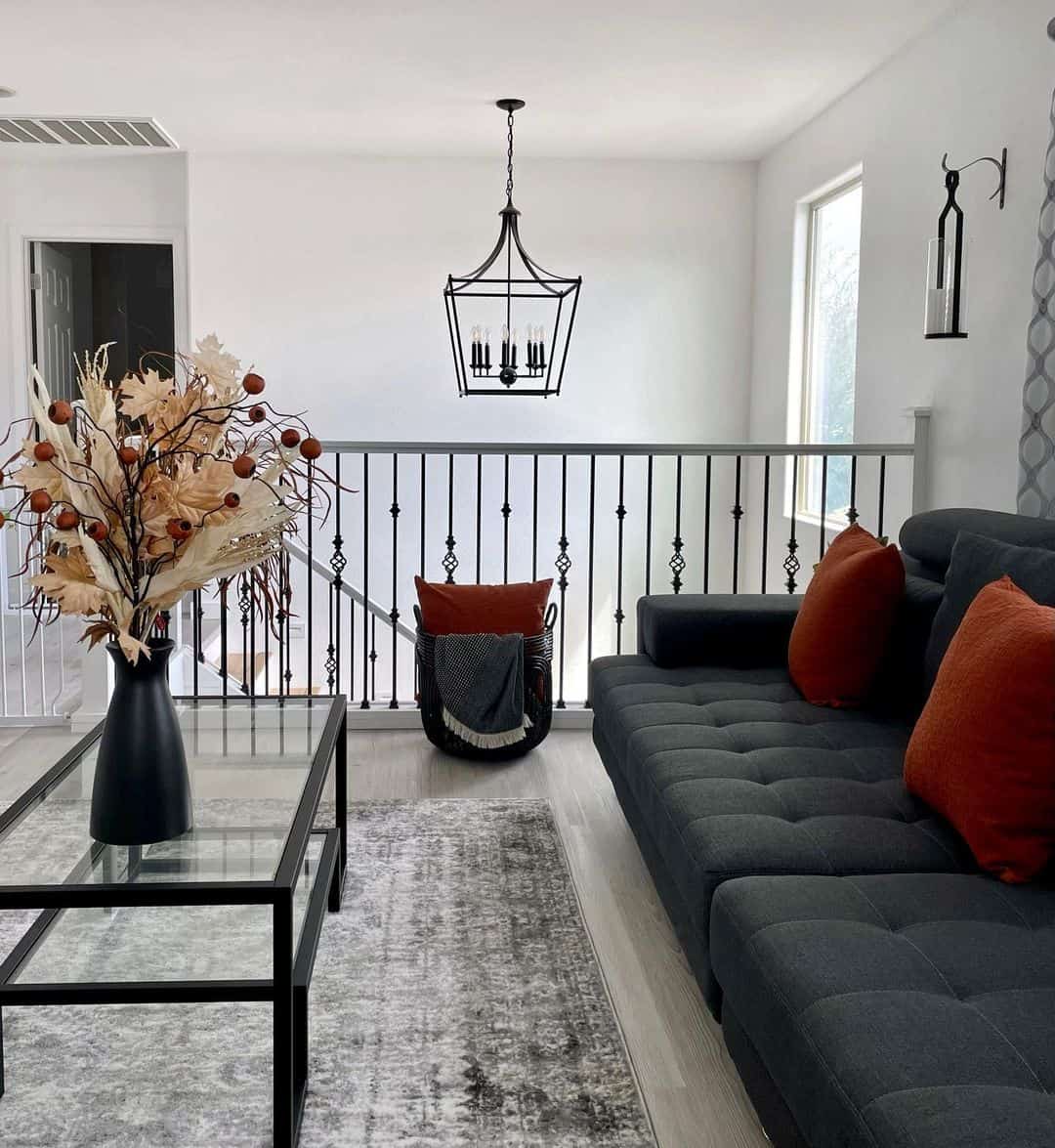 Credit: agirlaboyandadogmake3
Shop the Look
Boho Chic Living Room with Farmhouse Contemporary Flair
Relax in a boho-inspired living room adorned with farmhouse elements, such as a woven stool graced by a vase of vibrant blooms. Standout pink and white cushions provide a lively contrast to the neutral-colored sofa, while a rug with a captivating fur-like pattern adds textural intrigue.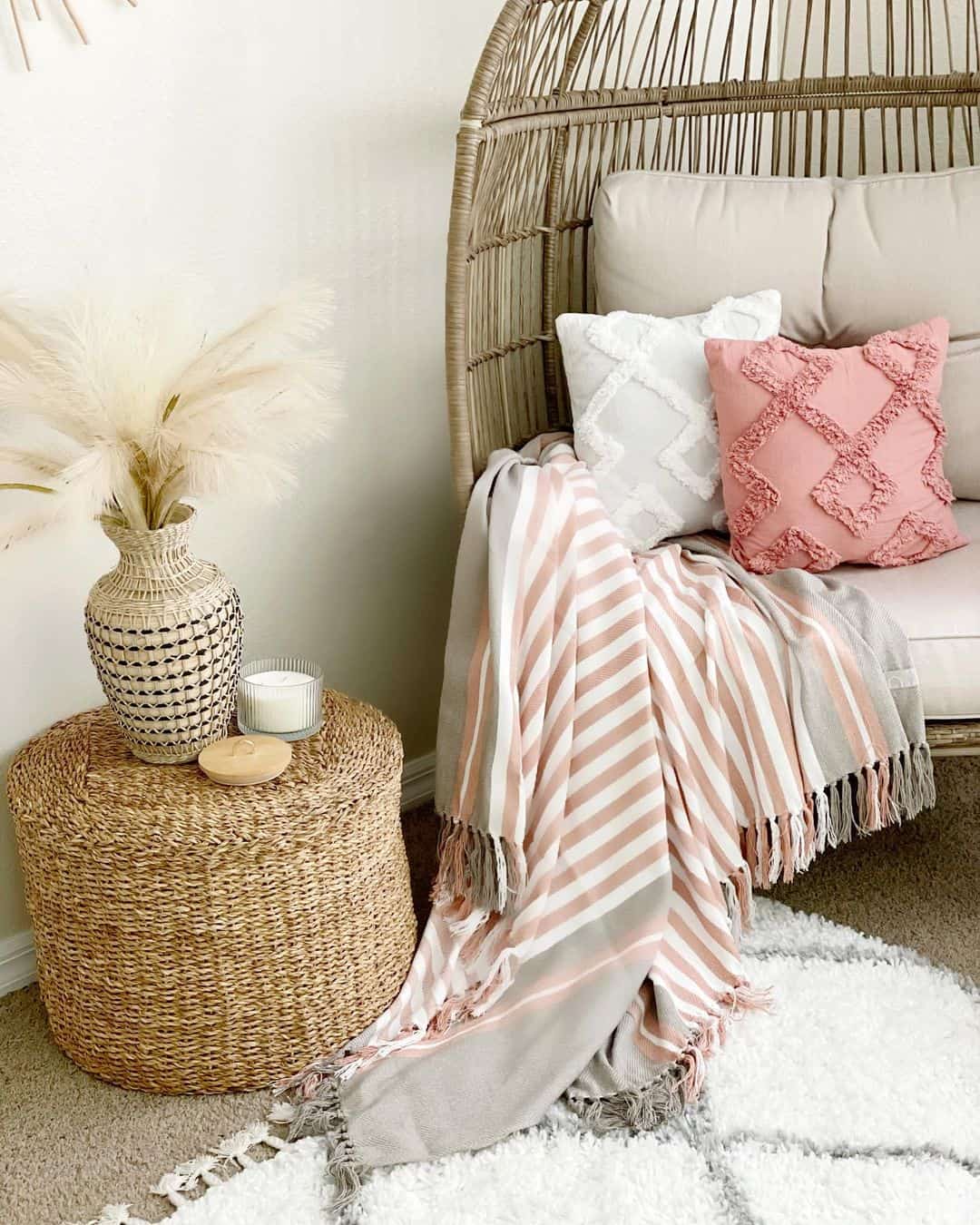 Credit: nita_home
Shop the Look
Cottage Coziness with Farmhouse Charm in the Living Room
Enjoy the outdoors from the cozy cottage living room, where a charming potted plant adorns the table. Framed photographs of nature and birds grace the walls, and a patterned cloth complements the black and white rug, adding to the inviting atmosphere.
Credit: seedsofhome
Shop the Look
Modern Contemporary Elegance in the Living Room
Relax in style within this modern contemporary living room, featuring captivating wood-framed posters as wall art. White and brown cushions complement the gray sofa, and a draped white blanket enhances the cozy environment.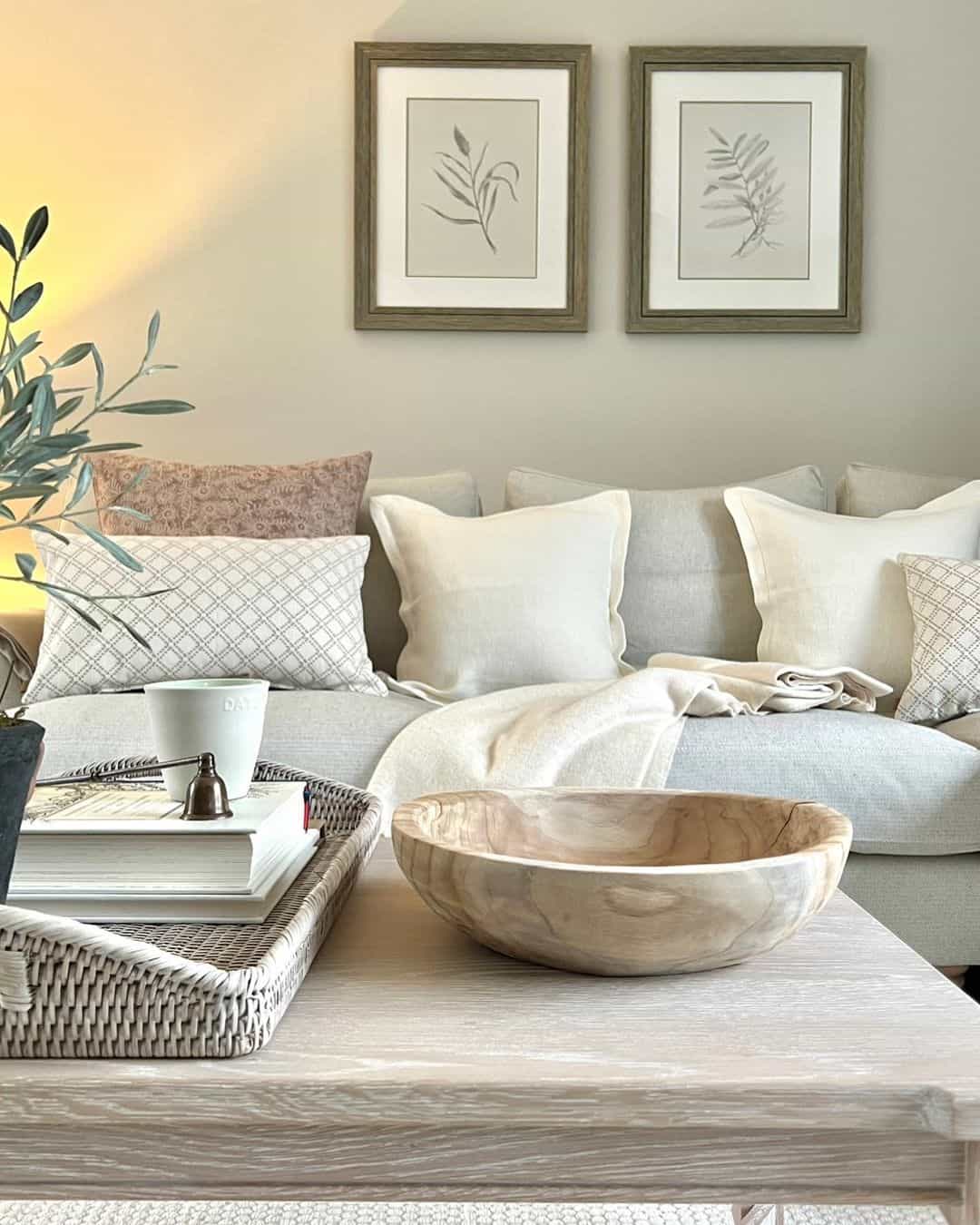 Credit: homeonthemeadow
Shop the Look
Sleek Modern Living Room with Contemporary Accents
Unwind in this modern living room adorned with contemporary details, including a grid-patterned cushion. The coffee table displays a stack of inviting books and a flickering candle. Add warmth and comfort with a casually tossed brown knitted blanket on the sofa.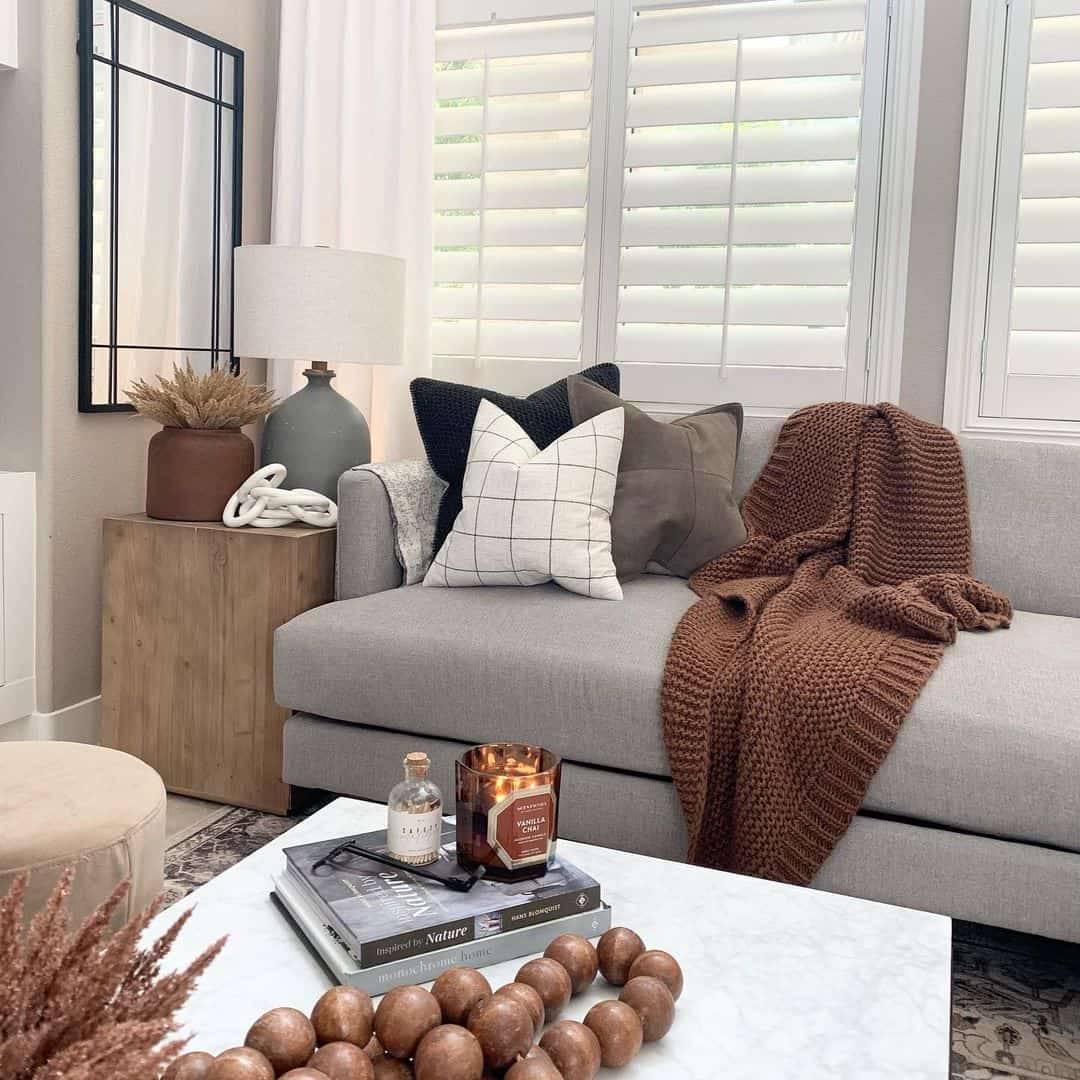 Credit: jaimebydesign
Shop the Look
Artful Wall Decor and Farmhouse Comfort in the Living Room
Relax in the welcoming ambiance of this farmhouse living room, adorned with captivating wall decorations, including framed posters and intricate grid-like layers. Vibrant shades of green, white, and floral-designed cushions grace the sofa and armchairs, while potted plants in various sizes beautify the fireplace.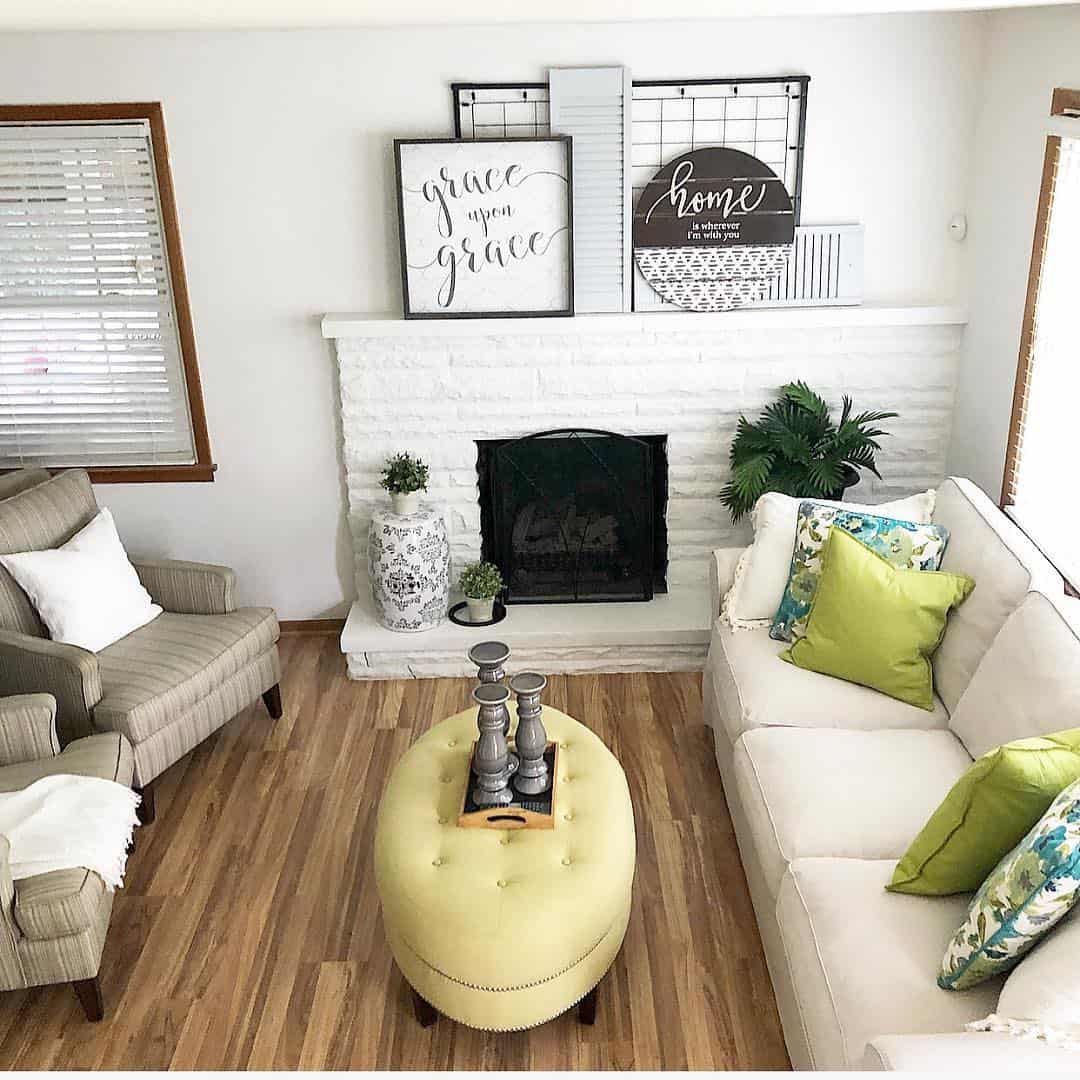 Credit: sweethoneycottage
Shop the Look
Wrap-up
Incorporating contemporary farmhouse décor into your living room design can breathe new life into your space. These ideas showcase how the blending of modern and rustic elements can create a welcoming and visually captivating environment.
Whether it's the use of reclaimed wood, vintage accents, or earthy color palettes, the rural charm of farmhouse style can add character and coziness to your home.